Snowbirds Season
Editorial Staff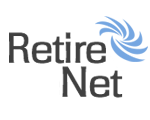 Already tired of the cold weather? Now is the perfect time to start looking for warmer days ahead. We want to help you find a perfect home for your retirement in Florida and know that Legacy Communities has all you are looking for and more. Legacy Communities offers spectacular views, stellar amenities, relaxing experiences and plentiful opportunities to meet new friends at lively on-site activities and events. Diligent groundskeepers and maintenance staff keep our properties looking aesthetically top notch. Many of their happy long-term residents enjoy exploring arts, culture, fine dining, and discovering upscale shopping, premium golf courses, plus countless options for outdoor recreation; epitomizing the true essence of living an active lifestyle at Legacy Communities. Do not let the winter blues get you down, check out Legacy's top Florida communities below to start planning for brighter days filled with sunshine rays!
Crystal River Village- Crystal River, FL
Crystal River Village, in Crystal River, Florida, is a perfect blend of location, home selection, services, amenities, price, climate, activities and friendly neighbors. Crystal River Village is a gated 55+ active retirement community offering the total environment needed to make each day of your retirement years truly enjoyable.
Shalimar Village MHC- Port Richey, FL
Shalimar Village Manufactured Housing Community located in Port Richey, Florida, is all about lifestyle. Our active, 55+ rural village is filled with friendly, sociable neighbors who relish the quiet, peaceful presence of nature that surrounds our property.
Enchanted Lakes is located in Brevard County, also known as Space Coast and recognized as a top spot in the world to visit by CNN Travel! Our active 55+ MH Community and RV Resort in Malabar, Florida hosts both short term and long term living options for you to join our happy residents. And, with Florida's world-class attractions and space centers nearby, you'll discover a "whole new world!"
Twin Oaks, Bradenton, FL, is a quaint, private and pet-friendly manufactured housing community of 55+ Active Lifestyle residents. Our beautifully landscaped grounds offer a relaxing, low-key environment with plenty of charm.
Plantation Grove MHC- Bradenton, FL
Plantation Grove is an upscale, pet friendly manufactured home community for residents 55 and older. The park is situated on about 40 acres of what were formerly orange groves. The community is well landscaped with wide, paved streets, gated security and a telephone security system. Plantation Grove is conveniently located with world-class golf, fishing, shopping, restaurants and beaches nearby, as well as the Sarasota-Bradenton International Airport and tourist attractions.
Reflections on Silver Lake- Avon Park, FL
A popular 55+ Manufactured Housing and RV Community in Highlands County, Florida offers supreme residential living to meet your preferred lifestyle.If you're seeking tranquility and privacy combined with a friendly and active community, we're confident you'll find your special place here at Reflections on Silver Lake.
Pelican Palms Village- St. Petersburg, FL
Pelican Palms is a thriving manufactured housing community boasting 286 pads occupied by happy, long-term residents with select RV sites for guests. Located in St. Petersburg, FL about 17 miles southwest of Tampa and 7 miles east of the Gulf of Mexico, our grounds are convenient to the area's great retail, dining and entertainment venues, various healthcare facilities and world-class attractions.