Slimming for Cancer Prevention
Letha Hadady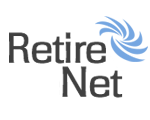 Here's some simple, sensible advice on what foods to avoid and which to stress.
Posted July 1, 2009
A one-slimming-diet-for-all approach is especially harmful for the increasingly large number of people who need to prevent or treat cancer. Let's take a typical example: You are a single mother working to support your small family. You want to lose about forty pounds. You avoid obviously harmful habits like smoking and drinking more than an occasional glass of wine or beer, but you can't lose weight no matter what. In addition, you feel you may be at risk of developing cancer sometime down the line. Either someone in the family has had it, you have had it, or you live in fear of it. What can you do?
When you do a computer search for cancer diet information, you are stunned by an avalanche of data. Some research on the relationship of foods and herbs to cancer seems contradictory. You feel discouraged, but still need to know what to eat and cook to lose weight and to protect yourself and your family. You are especially worried about preventing breast cancer, which seems to be nearly epidemic.
I have sifted through the current information and can offer some simple, sensible advice, foods to avoid, and others to stress. Let's break the problem into steps. First, you need an approach that improves weight loss and cancer prevention. Then we can zero in on preventing breast cancer and look at foods and herbs to avoid if you have an active cancer. Lowering excess weight with healthy foods is a major part of prevention and treatment. If you cook and eat with this in mind, you may be able to prevent cancer with what you eat on a daily basis.
The importance of eating fresh fruits, vegetables, whole grains, whole soy products, steamed fresh fish, flax seed products, and tea is not news. However, they are important to remember. According to the National Academy of Sciences, sixty percent of all cancers in women and forty percent of all cancers in men may be due to dietary and nutritional factors. Other important factors include, of course, stress levels, pollution, age, and possibly infections or auto-immune complications. But let's imagine that nothing else matters except diet. Which junk foods should you avoid?
Culprits that increase the risk of illness and overweight and slow recovery time show up again: Fat; animal protein; pesticides; sugar; smoked, pickled, and salt-cured foods; caffeine and especially coffee; food additives; and dangerous molds and fungi.
Good Reasons to Lower Fat
The cancers most closely associated with high-fat intake include those of the breast, colon, rectum, uterus, prostate, and kidney. Partially hydrogenated oils, commonly found in processed foods, store cancer toxins. Animal fats are also a risk because their fat stores pesticides or chemical toxins absorbed from their diet. In other words, a sick animal's fat becomes our fat.
As we move up the food chain by eating it, we bring along the garbage from below. Samuel Epstein, M.D., professor of occupational and environmental medicine at the University of Illinois School of Public Health has said, "Although these chemicals (pesticides) for the most part have been banned or strictly regulated, they are very durable and remain in the environment for a long time. Crops grown in soil contaminated with these chemicals will pass on their residue to the animals that are fed them, where they will accumulate in the fatty tissue. If persons choose foods with the highest concentrations of these chemicals, then they, too, will build up higher and higher concentrations of the same chemicals in their own fatty tissue."
In addition, a high intake of animal protein has been associated with an increased risk of breast, colon, pancreatic, kidney, prostate, and endometrial cancers. So much for the high-fat, high-protein diet!
Healthy fats and oils include: Cold oils, including grapeseed, olive, and canola oils; avocados; and goat and sheep dairy.
Letha Hadady is the author of many personal transformation books, including Feed Your Tiger: The Asian Diet Secret for Permanent Weight Loss and Vibrant Health. She is widely acknowledged as a top expert on natural health and beauty. Her website is AsianHealthSecrets.com.
Comments (0)