Should you upgrade now?
Nancy Muir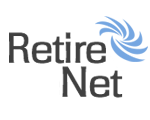 The usual rule is, "Wait." But Windows 7 may be the exception.
Posted December 15, 2009
You may have heard the hoopla that happens everytime a new version of Windows ships. Maybe you held off buying a computer till the new operating system shipped, or are considering upgrading your computer to the new system but aren't sure whether to take the plunge. This brief article gives you the basics about Windows 7.
Whenever Microsoft ships a new version of Windows, as they did recently with Windows 7, good and bad things happen. The good is that the tech sector in general picks up a notch in sales (good for your stock portfolio) and the bad news can be that the new Windows causes people headaches as they learn the ropes and discover the bugs Microsoft didn't catch.
Windows 7 may be the exception to the rule. This newest version follows on the heels of Windows Vista, an operating system many consider bloated, bug ridden, and a security disaster. Learning from their mistakes, Microsoft worked hard to make Windows 7 one of the best products they've shipped in a long time.
I followed the product through beta testing as I updated Computers for Seniors For Dummies and wrote a couple of books about Windows 7, and let me tell you, from the get-go it was a better product than Windows Vista. It's leaner, meaner, and more secure. Plus, it releases at a time when computers are at an all time low price.
So, if you're thinking of buying a Windows 7 computer, I wouldn't hesitate to do so (you can find some for a few hundred dollars after rebates and other incentives). If you have a computer with Windows Vista and you use it much at all, I recommend you fork over the $120 or so and buy the upgrade. Your computer performance will improve noticeably and you won't experience much in the way of new release bugs. My only word of warning is that not every driver—that is the software used to run printers, keyboards, and so on—has been updated for Windows 7; or if it has, you may need to update the driver on your computer to make sure that Windows 7 works seamlessly. A quick way to do this after you've upgraded to Windows 7 is to run Windows Update through the Control Panel and let Microsoft do the updating for you, which will work in most cases.
Happy computing!
Nancy Muir is the VP of Content and Curriculum for Look Both Ways, an Internet safety company, and the author of over 50 books on computers and the Internet. Nancy has taught technical writing and Internet safety at the university level, holds a certificate in Distance Learning Design, and has been a senior manager in both the software and computer publishing industries.
Comments (0)