Seven Ways to Spice Up Date Night
Shela Dean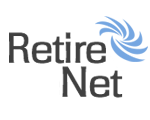 Start by remembering that dating is a mindset, not just an appointment.
Posted December 26, 2011
You've heard that the way to keep the spark alive is to have regular date nights...so you regularly go out to dinner (and talk about the same old thing), and then a movie. If that hasn't exactly kept the fires burning bright, it's because dating is a whole lot more than dinner and a movie. Dating isn't something you do once in a while. It's a mindset, a way of thinking about and treating your spouse 24/7, which is what Tip #1 is all about. And, when it comes to date night, these tips will help you add some sizzle.
Tip #1: Engage in everyday emotional foreplay.
Foreplay is definitely—but not just—about sex. Emotional foreplay is everything you do to make your sweetheart feel high-on-a-pedestal cherished, can't-live-without-you loved, and you're-the-most-amazing-person-on-the-planet appreciated. Each day, do what you can to make your sweetheart's day nicer and easier.
Tip #2: Plan and anticipate.
Spontaneity is fun and you should definitely go for it. Dates on your calendar, however, give the opportunity to plan—where you'll go, what you'll wear, whether to order flowers, buy tickets, etc.—and to look forward to your date. Take turns planning dates so one of you will always be surprised.
Tip #3: Open email accounts just for foreplay.
This is a great way to flirt and be playful with each other. Send messages such as, "You were amazing last night," or, "Shall I bring the massage oil?" Never use these accounts for anything except flirting. Do not add, "P.S., don't forget to pay the cable bill."
Tip #4: Dress up and dress separately.
Guys, get dressed and leave. Have the car washed, get a hair cut, get your shoes polished, or buy flowers. Ladies, crank up the music, take a luxurious bath, take time with your makeup and grooming, and then pick just the right look.
Tip #5: Meet at the front door, kiss before you leave and when you get home.
Guys, come back to the house at the appointed hour and ring the door bell. Ladies, greet your guy at the door and let him see how beautiful you look. When you get in the car, enjoy a 20-second kiss to stimulate feel-good hormones. When you get back from your date, kiss at the front door. Consider making out in the car!
Tip #6: Leave home at home and linger.
When you're on a date, don't discuss the same old things. Talk about what you'd like to add to your Bucket List, who would play you in a movie about your life, what you would do if you won the lottery. Visit the Table Topics website for conversation ideas. Practice the art of lingering. No matter how long you've been together and no matter how well you think you know each other, there's always something new to talk about. Take classes, read books, do things to make yourself interesting. Be interested in your sweetheart.
Tip #7: Be affectionate.
Touching, stroking, kissing, hugging, cuddling, and intercourse all stimulate the production of hormones associated with romantic love. Ditto for touching affectionately with your eyes, words, and actions.
When you date your spouse 24/7, and not just on date night, you'll be amazed at how it improves your relationship. Give it a try! In my next article, I'll talk about how to stimulate falling-in-love hormones.
Shela Dean is a nationally recognized Relationship Coach, bestselling author, speaker, and the creator of her trademarked ReDate Your Mate program designed to help all couples, regardless of the state or stage of their relationship, regain their Relationship Mojo by bringing the best of dating into their marriage. Shela helps couples have more intimacy in all areas of their life. She has an uncanny ability to make complex concepts easy to understand and even easier to apply to everyday life, and a unique blend of humor, insight, and practical meat-and-potatoes approach capped with a "cut to the chase" energy that makes it fun to embark on a self-improvement course.
Comments (0)