Salt and Aging
Editorial Staff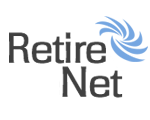 Can a low-sodium diet cause more problems than it cures?
As we get older, many of us hear the same advice from friends, family and even physicians: stay active and eat well. Yet one common bit of dietary advice—to follow a low-sodium diet—may actually be linked to health problems that can interfere with seniors' ability to remain active.
Americans are now living longer than ever before. In fact, people older than 85 make up one of the fastest growing segments of the population. They accounted for about 12 percent of all elderly people in 2000 and are expected to account for 20 percent by the year 2040.
Along with this meteoric rise in the number of elderly people, geriatric health problems are also increasing drastically. Falls, fractures, cognition, attention deficits and sensory disorders are now becoming much more commonplace.
Mild sodium deficiency (hyponatremia) is the most common form of electrolyte imbalance in older people and has been shown to be associated with walking impairment, attention deficits and a much higher frequency of falls. Recently published research has found a direct relationship between mild hyponatremia and falls, bone fractures, unsteadiness and attention deficits.
"Spending your golden years in a retirement home with a low-salt diet will convert your last years to a long, chronic illness." wrote the late Canadian cardiologist Dr. Isaac Shleser, who treated elderly patients for five decades. Shleser believed that the falls and fractures that so often spelled the end to a productive and enjoyable life would decrease dramatically if seniors were placed on a regular diet instead of a low-salt diet. Based upon his long personal experience, Shleser felt that diets with reduced salt intake caused hyponatremia and other dangerous conditions, such as confusion and decreased consciousness.
Shleser felt obliged to post his concerns in writing because of his own personal experience. After 49 years of a productive career in cardiology practice, he moved to a comfortable retirement home where he would not have to be bothered with the routine chores of cooking and cleaning.
When he entered the retirement residence, Shleser was immediately placed on a low-salt diet, with lunch at 1 p.m. and dinner at 5 p.m. so that he would not get hungry and would go to bed early. Within a few months, he totally lost his appetite and found he was beginning to get drowsy in the afternoons. As time went on he became steadily more inactive.
Within a few years of taking up residence at the retirement home, Shleser fell and broke his hip. After that hip surgery, he was forced to use a walker, but within months fell again (this time while holding the walker) and broke his shoulder.
That was the end of the line as far as Shleser was concerned. Being a physician, he decided to go back to basics and treat himself. The first thing his research into his symptoms revealed was that he suffered from chronic hyponatremia and dehydration.
After further analysis, Shleser believed that his low-salt (sodium chloride) diet did not provide sufficient chloride to allow for the stomach's normal production of digestive acid. He felt that this insufficiency of stomach acid led to a cascade of negative effects, including an inadequate extraction of key nutrients such as vitamin B12, which in turn led to reduced production of red blood cells and the development of neurological disorders in the nervous and muscular systems. The bottom line of all this was a loss of stability and balance, leading to a much greater susceptibility to falls.
One might think that this is simply one man's isolated anecdotal account that has little to do with the health of anyone else. However, that is not the case.
Shleser's experience and recent research indicate the elderly should very carefully consider any broad-sweeping recommendations to go on a low-salt diet, and consult a doctor about sodium needs. A well-balanced diet, replete with salads, vegetables, and fruit is the best approach to enjoying a healthy, active retirement.
Article source: ARA Content.