Safety, Comfort, and Dignity
Editorial Staff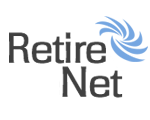 The right bathroom can dramatically improve your senior's quality of life
Posted October 17, 2011
Many boomers caring for their aging parents don't realize that their bathroom is the most important room in the house.
Remodeling a bathroom for an elderly parent can make life not only safer, but also more enjoyable, improving comfort and personal dignity. Temporary fixes like plastic bathtub seats and toilet frames with elevated seats can be rickety, but even worse, they can be depressing and demoralizing.
Upgrading to new fixtures built with accessibility in mind can cost less than you might think. Upgrading helps maintain independent living for the elderly, and is a wise investment for any home, given that anyone can experience temporary disabilities, such as surgery or broken bones.
Try these helpful ideas to create a bathroom that will look great and work wonderfully for you and your loved ones well into the future.
Switch to an ADA-compliant faucet. Some faucet handles require a surprising amount of force to operate, and knobs can be difficult to twist for seniors. Instead, try an ADA-compliant single lever faucet that allows for easy on-and-off operation without the need to grip. This faucet style, which complies with the requirements of the Americans with Disabilities Act (ADA), also has an adjustable hot limit safety stop that helps reduce scalding. This simple and inexpensive alteration will make washing up more comfortable for elderly parents and grandparents, and is also a great excuse to perk up the look of your bathroom.
Try a taller toilet. Standard toilets have a bowl height of about 15 inches, but many manufacturers have recently introduced models that are an inch and a half higher. These taller toilets make sitting down and getting back up less stressful on the body. Kohler's "Comfort Height" line features toilets from 17 to 19 inches high, while Porcher offers several elegant "Right Height" toilets in sleek, easy to clean, one-piece styles. And while installing a taller fixture, don't forget to install grab bars as well.
Think about accessible storage. Keep bathing and grooming accessories neatly stowed out of the way to reduce trips and falls, and to keep them clear of wheelchairs. Accessibility and functionality are essential when planning for convenient storage options in the bathroom.
Make it easy on the eyes. High-gloss paints and tiles can produce an uncomfortable glare, so introduce matte finishes for better visibility. Choosing wall and floor colors or patterns that contrast is another great way to increase visual perception of space and help older adults feel more confident as they move about the room.
Replace an unused bathtub with a walk-in shower. Holding on to the ability to bathe independently is key to aging gracefully and with dignity. The ubiquitous tub/shower unit in so many homes may be uncomfortably high for the elderly and disabled to step over, and too low to sit down into for bathing. American Standard has a unique low-cost solution with its walk-in seated shower that features a wide, contoured, full-sized seating area with recessed front to make standing or sitting while showering comfortable and easy. This unit has a low 3-inch threshold for easy access in and out, plus a built-in wrap-around grab bar for added safety.
Provide a spa-like walk-in tub. For a generation which grew up taking baths, continuing to enjoy that comfort and experience is important. Boomers' parents are more likely to benefit from replacing an old, under-used bathtub with one of today's walk-in tubs. Installing a walk-in bathtub or shower system with a built-in seat brings back a measure of independence in self-care. Many walk-in tubs are designed to fit perfectly in the space of a conventional tub for easy installation and are now available with luxurious special features. Kohler produces the Elevance Rising Wall bath. With the comfort of traditional bathing and security of a step-in tub, bathers enter when the wall is lowered and raise the wall with minimal effort (less than 5 pounds of force). The optional BubbleMassage offers a more relaxing soak, and built-in grab bars provide extra stability and support. After the bath, the tub drains in less than two minutes. American Standard offers a similar QuickDrain option, eliminating the long, cold wait for the tub to drain before opening the door to exit the bath. American Standard walk-in bathtubs are available with advanced features like whirlpools and combo massage systems, so bathing can be safer and more luxurious for aging parents and for you.
Article source: ARA Content.
Comments (0)