Safe Winter Driving
Editorial Staff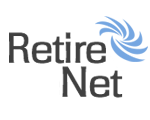 Concentrate on the things you can take charge of...like your car.
Posted December 1, 2010
From lower air temperatures and falling snow to icy roads and even reduced visibility due to fewer daylight hours, winter driving poses a number of challenges. While you can't change the driving conditions, you can help ensure your vehicle is prepared to navigate them safely.
Consider the following tips for getting your car in shape before colder temperatures hit:
• Maximize your visibility. Replace worn wiper blades—generally, they should be replaced every six months—and ensure that your heater and defroster are working properly to aid in window clearing. Before you start driving, always remove all snow and ice from the hood, roof and trunk surfaces of your vehicle, not just the windshield, and defrost all windows.
• Check your tire pressure. Recommended tire pressures for your car can usually be found on the inside of your driver's-side door frame. Properly inflated tires will help ensure you have the best traction possible on wet or icy roads. Have a professional check the tire pressure often, as tires lose approximately one pound per square inch of pressure for every 10 degrees Fahrenheit of temperature drop.
• Prevent fluid freezing. A variety of fluids are needed to keep your car running efficiently, and require different techniques to prevent them from freezing. Fill your windshield washer reservoir with a winter-rated washing solution. Keep your gas tank as full as possible. Have a shop check for your manufacturer's recommended mix of antifreeze (coolant) and water inside your radiator.
• Light the way. Make sure your headlights, taillights and turn signals are all in working order. Clear them of snow each time you drive. If driving in fog, heavy rain or snow, be sure to not overdrive the beams of your headlights. Drive at a speed that keeps you within your field of vision.
• Invest in preventive maintenance. Consult your owner's manual for recommended preventive maintenance according to the odometer reading you're approaching. If an oil change is called for, make sure you receive oil with the correct viscosity for your vehicle at this time of year. Oil tends to thicken as it gets colder, and oil that's too thick won't do its job properly.
• Examine under the hood. Have a shop take a look at your belts and hoses and test the battery. Battery cables should be properly connected and free of corrosion or harsh wear and tear. If they're not, fix them now. Ask your local Midas shop for a multi-point visual courtesy check, which will tell you about your car's condition and help identify whether your vehicle may benefit from winter maintenance services.
• Consider putting on snow tires. If you live in an area that's prone to heavy snow, particularly if you have hills to navigate, snow tires will give you extra traction and help you avoid sliding or getting stuck.
• Pack an emergency kit in your car. Even the most well-maintained car can get stranded in deep snow or inclement weather. Some things you might want to keep in the car: blankets, first aid kit, windshield scraper, jumper cables, safety goggles, small shovel, bag of sand or cat litter or even tire chains for traction, tool kit, waterproof matches, highway flares, brightly colored cloth or "help" sign, bottled water and energy bars.
• Plan extra driving time. Whether it's rainy, snowy or icy, your car is at risk of hydroplaning, slipping or sliding if you drive too fast. Allot extra time to get to your destinations during winter months so you don't have to rush.
Article source: ARAContent.com. Safety suggestions courtesy of Midas.com.
Comments (0)