Romantic Retirement
Editorial Staff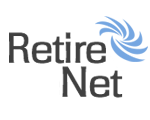 February 2016
What makes a location feel romantic? Is it the weather, scenery, entertainment, food, language, or simply the company you keep? Here at RetireNet.com, we think it is a mixture of all of these things and more. Though France is known as the most romantic city in the world, we have done some research to find the places in the United States that we feel have the most love in the air.
From coast to coast, we have located five destinations with retirement communities that we feel are worth a look from you and your loved one.
Western North Carolina is famous for the Smoky Mountains, waterfalls, hiking trails, and gorgeous Autumn leaf changes. A hidden gem of this beautiful area is Zirconia, NC, located just outside of Asheville in Henderson County. What is more romantic than watching the leaves change to a yellow and orange sunset right before your eyes? Surrounded by nature, without the hustle and bustle of the city, you are able to connect with your loved one in a whole new way. In the heart of Zirconia, lies Pinnacle Falls, an active retirement community suitable for the beautiful area. Pinnacle Falls is designed to feel like you are living in your own national park with over five miles of professionally designed hiking trails, several streams and creeks with waterfalls, camping and picnic sites, and seemingly endless protected green space.
"Nestled near historic Hendersonville in Western North Carolina, Pinnacle Falls brims with beauty. So peaceful you can hear the mountain streams flowing beneath canopies of wild rhododendron, this gated community offers a place to roam free — and realize your dream of a mountain home. A private retreat, offering a way of life as authentic as the woodlands and meadows that surround each home site. Beyond the rustic charm, laid back lifestyle and plentiful amenities, Pinnacle Falls is also affordable, with gorgeous home sites ranging from $55K to $180K. Just minutes from historic downtown Hendersonville, where dining, antiques and unique specialty shops reward every visit with new tastes, sights and treasures."
Click here for more information on Pinnacle Falls
Charleston, South Carolina is known for its rich history, architecture, distinguished restaurants, and friendly residents. As far as romance goes, it is easy to fall in love when you are walking along the beach watching the sunset, or riding a bike through cobblestone streets to catch a scenic island sunrise. From its vast history to its every day adventures, Charleston makes you feel safe and serene. When planning your retirement, we suggest taking a look at Daniel Island, a one-of-a-kind community offering everything you could ever need, and more.
"Daniel Island is one of the nation's most successful and highly regarded master-planned communities of the last decade. The 4,000-acre island – once a private hunting retreat – is a 2007 recipient of the Urban Land Institute's prestigious "Awards for Excellence" and a national model for smart growth. Home to a wide array of traditional neighborhoods with a diverse selection of homes, townhomes and condominiums, Daniel Island also offers residents access to hundreds of acres of parks, 23 miles of rivers and creeks and more than 12 miles of leisure trails."
Click here for more information on Daniel Island
Natural beauty, charm, and four amazing seasons are just a few of the reasons we find Camden, Maine so romantic. Nestled between emerald mountains and a beautiful coastline, Camden is a relaxing town with an amazing community. The sense of warmth you will feel when you are there is sure to make you feel safe and loved. When planning your retirement, consider Quarry Hill, located in the heart of this picture-perfect village. It's a welcoming and invigorating place to call home, with a warm sense of community and outstanding heath and human services.
"Located in the charming seaside village of Camden, Quarry Hill provides convenient in-town living amid the privacy of 26 landscaped acres. A full spectrum of retirement living choices is available for persons 55 and older, ranging from carefree independent living through long-term nursing care."
Click here for more information on Quarry Hill
Utah, though not commonly recognized as a romantic state, holds some of the most beautiful landscapes and communities in the Western United States. St. George is home to many parks, several award-winning golf courses and recreation areas, as well as over 65 miles of urban trails. Southern Utah's moderate climate leaves the sun shining 300 days a year and helps to keep residents feeling vibrant, adventurous and able to enjoy outdoor activities year round. You are sure to fall in love with St. George's adventurous atmosphere, natural beauty, and sunshine. When it comes to retirement, Sun River St. George is hands down the place to be, with its award-winning community and amenities.
"Sun River St. George is an award winning master planned active adult and golfing community that thrives on excitement, discovery, staying active and living young! Having an array of activities, such as golf, tennis, swimming, fitness classes, hobby rooms and over 50 active clubs all within Arm's reach, will make every day dynamic and keep you feeling energetic. Sun River St. George has a legendary lifestyle that enhances quality of life through health and wellness, education and social enrichment."
Click here for more information on Sun River St. George
Arcadia is famous throughout Florida for its historic downtown antique district. Tucked between the shops, you'll have the chance to enjoy cafés, home cooking, a tea room and even an old fashion ice cream parlor, complete with homemade delicious flavors, sundaes and shakes. As if taking a step back in time, romance heavily populates this charming, quaint town. If considering settling down in Arcadia, we suggest Arcadia Village, a beautiful active 55+ community with tropical landscaping and stunning architecture.
About Arcadia Village Country Club:
"Dreaming of a relaxed, small, friendly town with old-fashioned shops and historic buildings? Dreaming of shopping, a modern hospital, personalized banking, churches, fishing and canoeing, all within a 1/2 mile drive? How about an elegant Spanish clubhouse, heated pools, therapeutic spas, professionally designed shuffleboard courts, tennis courts, huge barbecue, recreational and social areas, nature preserves, stocked fishing lakes .... and happy, friendly people for neighbors, who love community parties, activities, and impromptu get-togethers? Dreaming of all this at an unbelievably affordable cost? Arcadia Village is not a dream. It's your dream home come true."
Click here for more information on Arcadia Village
Happy Valentines Day from all of us at RetireNet.com!