Right for your region
Editorial Staff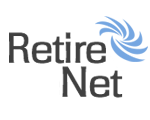 How to have a beautiful fall garden, no matter where you live
Posted September 20, 2010
A colorful fall garden is as simple as knowing what to plant. Although gardening sources may suggest seasonal projects, these might not be ideal for your region. To prepare for autumn, follow these simple guidelines based on your local climate. It's easy to have a beautiful fall garden—no matter where you live.
Northeast: Transition your garden from summer splendor to fall finery in style by planting annuals that will add liveliness. Pansies are perfectly suited for cooler temperatures, as are chrysanthemums, and jewel-toned ornamental kale. While enjoying your still-blossoming garden, dig and store tender bulbs, like dahlias, cannas, gladioli and tuberous begonias, which could be damaged by the chill of winter. Interested in a little landscape? Fall is a great time to plant deciduous trees and shrubs. Feed properly so these have enough nutrition to survive the winter.
Southeast: Revive your garden by adding color with plants that thrive in cool weather, like pansies, foxgloves, snapdragons, sweet alyssum and edibles such as broccoli, cauliflower, cabbage, lettuce, greens and radishes. Container roses love autumn and are an easy addition to any outdoor space. Planting beauties like tulips, daffodils, hyacinths and crocuses now will bring a splash of color to spring. Start a compost heap for conditioning your soil or feeding your garden.
Midwest: The vibrant colors and bountiful harvests of summer fade into fall, but incorporating a few simple ideas can ensure the beauty of your garden lasts well into the autumn. Begin by adding colorful plants like mums and ornamental kale that will grow through the coming months. Fall weather is ideal for planting trees and shrubs—insert long-lasting tree spikes into the soil now for winter feeding. It's also a great time to plant edibles: lettuces, broccoli and other quick-growing, cold-tolerant vegetables can still thrive in the temperatures of the fall. Lastly, planting daffodil, hyacinth and tulip bulbs now will ensure a vibrant spring.
Southwest: Temperatures are perfect to enhance your fall menu by planting herbs like cilantro and dill, as well as delicious vegetables like peas, carrots, beets and collard greens. Add color to your outdoor space with bloomers like poppies, dianthus, black-eyed Susans and moss roses. Remember, for rose bushes, now is the time to prune and feed to encourage further blooming. Fall is the best time to feed, dethatch, aerate and overseed grass with fescue or rye. Be sure to stop feeding and watering Bermuda grass before overseeding.
West: Take full advantage of a second growing season. Bring culinary creativity to your dinner table by planting fall favorites such as carrots, fennel, potatoes, herbs, parsley and dill, which add extra flavor to your cooking. Grow beautiful cool season flowers like snapdragons, pansies, sweet peas and foxglove. Divide spring-blooming perennials, and plant wildflowers, ground covers and roses. Prepare grass for the season by aerating and feeding. Look forward to spring by pre-chilling bulbs like tulips, hyacinth and crocuses.
Article source: ARAcontent.
Comments (0)