Retirenet's Top Florida "Draft Picks" from Legacy Communities
Editorial Staff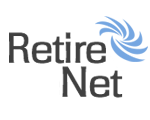 Carter Finley Stadium- Raleigh, NC
As football season begins, we are in the midst of many of our favorite fall activities such as bonfires, fruit picking, taking scenic drives, and of course, fantasy football. Our team at Retirenet.com is offering you our "fantasy draft" of the top Florida retirement communities, with a leader in 55 plus living, Legacy Communities. We hope that this list may make choosing your Florida fantasy retirement spot, a little easier. Find your home today in time to enjoy all of the fall festivities. Legacy Communities is not only #1 in 55 plus living, but #1 in our hearts!
Crystal River Village, in Crystal River, Florida, is a perfect blend of location, home selection, services, amenities, price, climate, activities and friendly neighbors. Crystal River Village is a gated 55+ active retirement community offering the total environment needed to make each day of your retirement years truly enjoyable.
Enchanted Lakes is located in Malabar, 750 Malabar Road (32950), on Florida's beautiful Space Coast, exit 173, just east of I-95, minutes from all major attractions, shopping, hospitals, and of course, the Atlantic Ocean. Enchanted Lakes offers a relaxing and fun filled experience in mobile home and RV living. With a host of amenities and a friendly and efficient staff, we hope you enjoy browsing our website and that you will consider joining us for a summer visit, the winter season, or stay with us year round.
Lakeside Village is tucked away at the east end of the City of Leesburg, FL just north of US-441, providing privacy to residents seeking to be far enough away from Leesburg's main retail corridor to the west. The property sits on the shore of beautiful Lake Griffin, one of the area's largest lakes. Lakeside has approximately 243 pads available for lease. The current community consists of both doublewide and singlewide homes on spacious site.
Maple Corner is located on the north side of LaBelle, FL. along Highway 29. This serene area allows residents to experience the charms of nearby lakes, rivers, parks, pools, ponds and walking trails in a private neighborhood setting with 84 manufactured home sites. You don't want to miss the opportunity to live in the areas finest manufactured home community.
This tranquil, "Old Florida" area provides residents with not only the natural amenities of nearby lakes, rivers, parks and walking trails but several community amenities. The community, with mature tree lined streets and an overall neighborhood atmosphere, is a waterfront paradise with a small-town feel. All the necessary shopping can be accomplished within a few miles of the property, with major shopping and attractions nearby in Fort Myers and/or Naples. Enjoy the benefits of a big town life while enjoying the peace of mind in small town living.
Plantation Grove is an upscale, pet friendly manufactured home community for residents 55 and older. The park is situated on about 40 acres of what were formerly orange groves. Plantation Grove is conveniently located with world-class golf, fishing, shopping, restaurants and beaches nearby, as well as the Sarasota-Bradenton International Airport and tourist attractions.
Is a popular 55+ Manufactured Housing and RV Community in Highlands County, Florida offers supreme residential living to meet your preferred lifestyle. Reflections on Silver Lake is just 15 minutes from Sebring and one mile south of Avon Park, FL.
The entire community is covered with mature oak trees. The property offers residents and guests access to a large clubhouse at the front of the park that contains a billiard hall with two high-end tables. Ridgecrest Manufactured Home and RV Resort Community is located on top of a ridge, directly on US – 27, providing excellent visibility and accessibility to residents and guests seeking a quality, well-located, 55+ age restricted MH and RV community.
Resident pride of ownership is evident in Shalimar Village with quality maintenance of homes and surrounds throughout. Our community clubhouse contains the on-site management office, a full kitchen, activities room, billiard table, library with computers, fitness room, and laundry room. Onsite amenities include a swimming pool, shuffleboard, and horseshoe pits. Truly with something for everyone, you're sure to find new friends and a place to call home at Shalimar Village.
Is a quaint, private and pet-friendly manufactured housing community of 55+ Active Lifestyle residents. Our beautifully landscaped grounds offer a relaxing, low-key environment with plenty of charm. Here you'll find a gracious, intimate neighborhood of residents reveling in the expansiveness of 50 double-wide home sites that surround our community's Clubhouse. Located in the town of Bradenton, we're situated just 11 miles from Florida's west coast beaches, and only 10 miles from Sarasota's high-end shopping, dining and exploring.