Retirement RSS Feed
Editorial Staff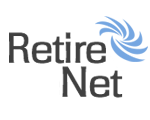 Important: New SECURE Act Brings Big Changes for Retirement Planning
Jan 9, 2020 9:20 pm
The SECURE Act — formally known as the "Setting Every Community Up for Retirement Enhancement" Act — is designed to help people better use retirement savings an...
65 Retirement Tips for a Healthy, Wealthy and Happy Retirement!
Jan 9, 2020 1:20 pm
If you want to have a good retirement, you need to figure out what that means to you. Do some life planning for retirement, set goals and use these retirement tips to create a plan that allows you to ...
Retirement Stories: Cancer?s Demise? How Meaning Can Be Found in Odd Places
Jan 8, 2020 10:32 pm
What you do in retirement can sometimes be surprising. What follows are some important, wild or wacky recent retirement stories meant to inform and inspire you. Purpose Can Be Found in Odd (Though Hea...
The Grapes of? Roth Conversion: A Fruitful Strategy for Retirement Wealth
Jan 3, 2020 7:34 pm
Tax deferred? Tax free? Tax advantaged? It might sometimes feel a bit taxing to think about the tax implications of a Roth conversion. However, it is probably worth your brain power because a Roth con...
2020 Reverse Mortgage Lending Limits Increase: More Money for Some Borrowers
Dec 11, 2019 3:17 pm
The maximum reverse mortgage lending limit is increasing for 2020, allowing retirees with substantial home equity to get more money than was available in previous years. Reverse mortgage lending limit...
How Much Does Long Term Care Insurance Cost? Is it Worth It?
Dec 5, 2019 9:05 pm
Insurance can be a fantastic way to protect your assets from big unforeseen costs. Long term care insurance can, in theory, be a cost effective way to cover a long term care need. However, it can also...
Don?t Forget RMDs and 7 More Year End Tax Tips for Retirees
Dec 5, 2019 6:29 pm
Below are key end of year tax strategies to help you keep more money. YEAR END TAX ADVICE #1: Don't Overlook Required Minimum Distributions (RMDs)! This is perhaps the easiest piece of year ...