Retirement RSS Feed
Editorial Staff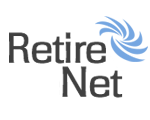 How Much Should I Save for Retirement? Average Retirement Savings Rates for Every Age
Jan 21, 2021 10:31 pm
Keeping your retirement savings on track helps you meet your retirement goals. That seems like a very simple concept, and in a way it is. But living with that plan every day isn't quite so s...
8 Ways to Invest in Real Estate for Retirement
Jan 20, 2021 2:52 pm
Let's get real about investing in real estate for retirement. Investing of any kind can be complicated at any point in your life. However, investing in or near retirement can be especially a...
Podcast: Melissa Fredette ? Financial Independence via Real Estate
Jan 19, 2021 10:52 pm
Episode 51 of the NewRetirement podcast is an interview with Melissa Fredette — former President of Postgraduate Programs at Hult International Business School ? and discusses what she learn...
Does Money Buy Happiness? It Can! Here Are 11 Ideas for How to Spend Money to Increase Happiness
Jan 14, 2021 9:59 pm
They were wrong. The answer to the question does money buy happens is… yes! In fact, the research is overwhelming. And, there are actually multiple ways to spend to increase happiness. Here ...
Bad News that Will Be Really Good Economic News in Today?s Topsy Turvy Times
Jan 13, 2021 1:00 am
As you look for signs of recovery from the economic turmoil of the pandemic, you'll want to keep your eye on a few economic indicators that are usually seen as bad news. Why? Well, because i...
Long Term Care: Avoid the Pike Syndrome, Look the Problem in the Face and Make a Plan
Jan 12, 2021 11:23 pm
Is Long Term Care Insurance Worth It? Explore the Pros and Cons
Jan 10, 2021 6:09 pm
There is no right answer for whether to purchase long-term care insurance. In fact, long term care insurance pros and cons are pretty balanced. Many people opt not to purchase it because it costs too ...