Retirement RSS Feed
Editorial Staff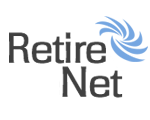 How to Save More Money for Retirement: 22 Smart and Easy Ways to Boost Savings Big!
Aug 8, 2019 5:39 pm
You've probably heard a lot of advice about how to save more money for retirement. Everyone tells you that you really need to do it. And if you're like a lot of people, you probabl...
Divorce After 50: Don?t Let ?Gray Divorce? Ruin Your Retirement
Aug 8, 2019 4:42 pm
Gray divorce — divorce after 50 — can really cramp your retirement lifestyle. When you say ?I do,? your personal finances may not be the first thing on your mind. But the truth is,...
Planning for Long Term Care: An Important Part of Being Prepared for Retirement
Aug 8, 2019 5:05 am
Podcast: Brian Bollinger ? Simply Safe Dividends
Aug 6, 2019 9:56 pm
Episode 29 of the NewRetirement podcast is an interview with Brian Bollinger, an entrepreneur and founder of Simply Safe Dividends — a company dedicated to dividend investing and generating ...
How to Create a Reliable Retirement Budget: Plan for Evolving Spending
Jul 25, 2019 5:36 pm
Your retirement budget determines how much you will really need to have saved for a secure retirement. It is very important to get this right. While accurately estimating your expenses for the rest of...
What is Another Word for Retirement? There Has Got to Be Something Better!
Jul 24, 2019 9:57 pm
I think we can all agree. We desperately need another word for retirement. Retirement is a word that we use to roughly define a period of life after work. But this word is imprecise at best and &#...
Paying Off a Debt? First Celebrate then Do This?
Jul 24, 2019 9:08 pm