Retirement RSS Feed
Editorial Staff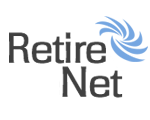 7 Sources of Tax-Free Retirement Income
Sep 18, 2020 5:24 pm
You?ve worked diligently and paid your taxes along the way. When retirement finally arrives, you deserve to collect at least some tax-free retirement income without Uncle Sam coming back for more. Wit...
The Ulysses Strategy: 5 Tips for Taming Fear and Greed to Achieve Retirement Security
Sep 18, 2020 4:46 pm
The Ulysses Strategy (Ulysses is the Latin name for Odysseus) is a method financial planners developed to keep savers and investors from listening to the sirens' call that could wreck their ...
Big Wealth-Building Lessons From the 5 Most Recent Financial Crises
Sep 18, 2020 3:39 pm
They say that those who do not learn from history are doomed to repeat it. The bad news is that the last 50 years have seen 5 major financial, market, or economic crises. The good news is that each cr...
Retire AFTER 65: It?s One of the Secrets to a Long Happy Life!
Sep 18, 2020 3:29 pm
A study from a team of researchers at Oregon State University shows that the longer you wait to retire, the longer you will likely live. So if you are planning to put off retirement until after 65, ge...
The Right Kind of Stress for a Secure, Happy and Relaxed Retirement
Sep 3, 2020 7:35 pm
When most people think about financial and retirement planning, feelings of stress, worry, and anxiety rise in our throats. This stress — while unpleasant — exists for good reason....
Your Countdown to Retirement Checklist: 10 Tips to Be Ready for Blast Off!
Sep 3, 2020 4:02 pm
If you are in the countdown to retirement — marking the days until you can launch into the next stage of your life ?  this checklist is for you. In the past, many people thought of ...
Podcast: Jerry Patterson ? Making the Most of Your 401(k)
Sep 3, 2020 3:48 pm
Episode 46 of the NewRetirement podcast is an interview with Jerry Patterson ? Principal Financial's senior vice president of workplace savings and retirement solutions ? and discusses how t...