Retirement Resource Reference From Home Page
Editorial Staff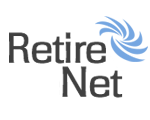 Retirement Resources
Looking for information about different types of retirement lifestyles? Need to find out more about different levels of care? We've got the answers. Check out the articles below, or browse our full listings.
What is Assisted Living?
ALFs bridge the gap between independent living and nursing home care.
What are Activities of Daily Living?
ADLs are how the senior care industry describes the ordinary tasks of everyday life.
What is Independent Living?
Want a simplied lifestyle? Consider an independent living community.