Retirement Conversations You Must Have
Dee Cascio, LPC, LMFT, ACC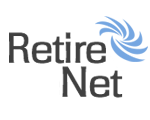 As you transition into a new phase of life, don't neglect talking it over
Posted May 10, 2011
My husband and I were interviewed by Kathleen Hughes of the Wall Street Journal for a featured article in planning and living the New Retirement. The name of the article was "He Says Maine. She Says Florida: How Couples Navigate One Of The Trickiest Issues In Retirement: Where To Live." We were both excited by the opportunity to contribute to such a timely article because the first wave of Boomers has now turned 65. As I read the article, I became painfully aware of the number of couples who are in this important life transition of pre-retirement, yet had no idea about what their spouse had been thinking, longing for, or dreaming about when it came to their retirement lifestyle. Some of the couples that I read about had such diverse interests affecting their retirement plans that they were actually considering living apart together (known by the acronym "LAT"). They were actually considering living in different places for periods of time, maybe indefinitely.
Working It Out
I'm always in favor of working it out, not only because I'm a therapist as well as a coach, but because I have seen the value in the growth that occurs when you can listen to your partner and actually hear what they are saying. Over the years, my husband and I have experienced the typical conflicts regarding the different ways we think and feel about a certain situation. Even though it wasn't always easy, we've worked them out and are better people for it. By this stage of life, most couples, if they have managed to stay together, have the coping skills to make it through this life stage, but they often need additional support either from a retirement lifestyle strategies coach or a therapist.
I remember reading a book written by Sara Yogev, Ph. D. entitled I Married You for Better or for Worse—But Not For Lunch: Making Marriage Work In Retirement. It included examples of couples ending up in therapy because their needs, interests, and wishes at this life stage seemed so irreconcilably different. The seriousness of the conflict brought them into counseling because the stability of their marriages was threatened. Wow, I thought, this is pretty serious. It made me reflect on couples I have worked with over the years who have navigated all the important discussions and decisions that come up in all life transitions—from getting married, to having and raising children, to the value they place on money and how it is spent, to how they will interact with in-laws. Why should the transition to retirement be any different?
At this life stage, there are no buffers or distractions, because the children are gone, spouses aren't climbing the corporate ladder, and most of us have come to a place of accepting ourselves and the life that we've created. After spending all these years together and working out other challenges, why would you throw your hands up in the air and default to a lifestyle that could possibly threaten your marriage and actually cause divorce? This does not include those marriages where there are extenuating circumstances of abuse or neglect and the couple is best served by ending their marriage. Having these important conversations before retirement about topics that will affect the rest of our lives will prevent a lot of conflict, disappointment and disillusionment going forward.
Avoiding Becoming a Statistic
Healthy, constructive and loving communication can facilitate the success of these changes. Setting up a time to talk is the very first step. Really listening to your partner and yourself is a crucial next step. Listening and talking are two important communication skills but we often forget that listening is such an important part of communication, maybe even the most important part. If you're thinking about what you're going to say in response to what your partner is sharing, you won't be listening well.
Quieting your reactivity is a major challenge for many people. However, the ability to stay open and not react will minimize the potential for conflict. Another way to minimize conflict is to make sure that you reflect on what you are hearing your partner say. This will clear up any misinterpretations of what your partner is saying. Stay on the topic and, if another situation related to it comes up, agree that you will come back and discuss that topic at the next meeting. Agree to take a break if one of you is overwhelmed with unexpected emotional reactions to a particular issue, but make sure that you do return to that conversation. Don't avoid it.
Talking It Through
Be purposeful in your conversations. Here are some retirement-related questions that will minimize surprises and begin the collaborative journey to a successful outcome if you discuss them now, before retirement:
When will you retire?
Where will you retire to, if you move?
How would you make adjustments to having less income each month?
How do you value money, and how does this affect your relationship?
What amenities and services are on your "must-have" list?
What will give you and your retirement lifestyle purpose?
Will you pursue a new career, go back to school, volunteer or travel in retirement?
What are your retirement dreams and are they compatible with your partner's?
What new things would you like to experience?
How much time do you want for solo activities and personal growth? Joint activities?
How will you navigate your relationships with friends and family as you strive to stay connected yet maintain your autonomy during this transition?
How will your roles change in the relationship when one or both of you are no longer working?
What are your plans if one of you becomes ill, and the other partner is still working or unable to take care of you?
Who will you entrust with power of attorney and medical decisions for each of you?
What is the legacy that each if you would like to leave your families, both individually and as a couple?
Change in life and in relationships is inevitable. You cannot avoid change but you can, out of respect for the union that you made many years ago, protect the viability of your relationship as you move forward in planning this next life stage. Having these important conversations now will hopefully ensure that you'll make the very best of your life for the rest of your life.
Dee Cascio is a Licensed Professional Counslor and a Licensed Marriage and Family Therapist in private practice, helping individuals and couples live healthier lives for 22 years. She is also a Certified Life and Retirement Coach, and enjoys helping people create the life they desire in both the challenges of daily living and in the exciting transition to the retirement of their dreams. Her website is RetirementLifestyleStrategies.com.
Comments (0)