Resist Not
Lisa Byrne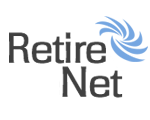 If you have diabetes or pre-diabetes...what are you doing about it?
Posted March 4, 2011
Linked to lifestyle factors, especially diet and exercise, Type 2 diabetes is taking over the planet. By 2020, it's estimated that over half of the population in the US will have diabetes or pre-diabetes. So far, we've got 27 million affected.
You one of them? If so, what are you doing about it?
The fact is, your body has developed a resistance to insulin. It no longer uses the insulin properly. Over time your pancreas will gradually lose its ability to produce the appropriate amount of insulin to regulate your blood sugar.
Resist Not the vital steps that you must responsibly take for what you have become.
Resist Not the critical lifestyle change that will put you on a better, well-managed self-care program.
Is it your diet? Your sedentary lifestyle? The extra 25 lbs? Your age? Most likely, it's all the above.
Save yourself by not playing the same game that your cells are playing with your insulin: the Resistance Game. Except, it's not a game. It's real. And you best get real about getting active.
You've doubled your risk of having diabetes or pre-diabetes with that extra 11-16 lbs. Tripled the threat by adding 17-24 lbs.
Immediately increase your body's response to insulin by changing your diet and getting active today. Regular movement is an incredible way to manage your blood sugar naturally.
The papa-sized portions of what you want, when you want it hasn't served you for years. You knew that. Now, it's showing its ugly face and you can't avoid the facts. Stop doing what makes you stuck, stressed, drained and sick and start doing what nourishes, strengthens, cleanses, and encourages the body to what it does best, support you.
Your muscles love blood sugar. So anything that you do to get them moving will promote improvement all for the sake of controlling that blood sugar. Exercise will also decrease blood pressure, cholesterol levels and bump up your insulin sensitivity.
Resist not. Get moving.
Right now there's no excuse to not lace up and walk. 30 minutes. Walking is an incredible, free, natural way to improve insulin action. Go now. Close the gap of resistance before it becomes a gulf. The more you delay, the sicker you become. Yes, sicker. It's a disease remember. Armed with your personal facts, and the antidote that sits before you it's your choice. Walk your way right into health and vibrancy, or resist and get closer to the dirt.
Okay, okay maybe you're one that has taken responsibility to become better. You get regular cardiovascular exercise in on a weekly basis. You mix it up with outdoor walking, water aerobics, and mall walking on Fridays. You keep it moderate in intensity and you've got the 30-45 minutes down pat.
Beautiful.
How about the strength and flexibility end of it, though? They're important too.
You're not feeling the love to do weights the same old, boring way that you did back in 1982. Two sets of 12 for each of your major body parts, three times a week. Stretching and holding it for 15 seconds sounds dull, because it is. Default fitness doesn't have a high compliance sometimes. Moves become mindless. Working out is work. Mindless moves lead to being less than effective. Before you know it, you quit.
What if there was a hybrid exercise program that blended diverse movements for strength and flexibility that had an evergreen cardio component? Imagine that. What would it look like?
Okay, first the description.
All exercise stems from basic moves such as push, pull, bend, reach, and twist. From these, there are thousands of moves that could be plugged into literally hundreds of exercises. Why be relegated to linear, single plane exercises when the possibility of nonlinear, multi-planar, multi-directional combos that retain a fresh boldness are boundless?
In other words, move your body every which way but tight and boring.
Your body gets the needed strength and flexibility training. It's mentally stimulating because you gotta pay attention. You not only get fit, you get sharp—key components as you age, combatting Type 2. Sharpen your fitness to a whole other level.
Okay, now the demo.
Here it is. I made a 5 minute video sampler to use. I've kept it very simple.Try it out. See how you feel learning it, doing it, and being in it. You'll need one 5 lb. dumbbell weight. That's it. If it feels too much to hold, put it down and just move. We'll complete a decent Pilates-based circuit using the 5 lb'er and your own bodyweight.
You'll feel darn good when you're done.
It's only 5 minutes. You'll begin to see the benefits of whole-body moves. They're stimulating, strengthening, and vigorous.
It's a little like being refreshed, wanting a little more. There's plenty where that came from. Resist Not and Get Moving.
Lisa Byrne is the owner and CEO of Pilates for Sport in Bucks County, Pennsylvania. She has a B.S. in Exercise Physiology, and is a Certified Pilates Instructor. Lisa has been in the Health and Fitness Industry for more than 23 years, operating her fully-equipped Pilates studio since 1999. Visitors to the movement studio span a wide range of physiques and abilities, and include average boomers looking for diversity; young people with Asperger's-Autism; hard-core athletes looking to "loosen up"; and those in need of chronic pain management through movement. Lisa's website is MoveMoreToday.com.
Comments (0)