Put the Zing Back in Date Night
Shela Dean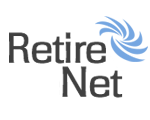 ...and in the bedroom, by stimulating "falling in love" hormones.
Remember how when date night arrived, you were able to shrug off the week from hell, strap on your dancing shoes, and let the good times roll? And, now, when date night arrives, do you too often find yourselves in sweats, watching Netflix, and eating delivery pizza? It's easy to slip into the rut you said you'd never fall into. A great way to regain some of the zing you once had is to stimulate falling-in-love hormones. Here's how...
Eat libido increasing foods.
There are a number of foods that stimulate the production of hormones associated with falling and being in love. Good news: most of them are good for you, low in fat and high in vitamins and minerals. Now, there's a twofer we can all appreciate! The list is loaded with delicious stuff—chocolate, asparagus, basil, grapes, salmon, strawberries, honey, oysters, avocados, figs, and more. Invest in a copy of Intercourses: An Aphrodisiac Cookbook by Martha Hopkins and Randall Lockridge (Terrace Publishing, 1997). The photographs are gorgeous and the recipes are delicious.
Prepare meals together...and here's an idea for you: have a black tie dinner for two. Wear nothing but black ties!
Exercise.
Any exercise will elevate your mood. Strenuous exercise, however, such as jogging increases dopamine, one of the falling in love hormones. Exercise together. Research shows that getting sweaty together, especially if you're also competing with each other by, for example, playing tennis or racket ball, raises your libido.
Try new things.
Studies show that couples who do new and exciting things together feel more satisfaction in their relationship. Excitement (and especially a touch of danger) stimulates adrenaline production. Adrenalin stimulates the production of testosterone. Testosterone stimulates feelings of lust. Lust stimulates sex. Sex stimulates the hormones associated with falling and being in love. Get outside your normal routine and try new and different things. It's fun and it's good for you and your relationship.
Laughter.
Laughing stimulates dopamine. So, for Pete's sake, have fun together. Loosen up. Lighten up. Maintain a good sense of humor. If I wasn't a believer in the power of laughter before I met my husband Dale, I am now. My guy regularly cracks me up. Here's an example: It was 1998, and we were one of five couples on a five-night camping tour of the Manu Reserve, a rain forest in the Amazon basin. Dale was in heaven. I thought it was cool to wake to the sound of howler monkeys and see poison dart frogs in their natural environment, but it rained continuously and I was miserable. As we motored up river in an open canoe, Lucinda and Graham—Londoners who had thought to bring a huge umbrella—were dry while the rest of us found little protection from the cheap, plastic ponchos we had bought in Cuzco. Lucinda and Graham were irrepressibly chipper. Of course they were; they were dry!
By the fifth morning, I was damp, cranky and, frankly, tired of Lucinda and Graham. When Dale attempted a joke, I grabbed him by the lapels, pulled his face close to mine, and said through clenched teeth, "You are not funny in the rain forest!" He didn't hesitate for a moment. He looked down at me and said, with a perfectly straight face, "Graham thinks I'm funny." I cracked up and my mood instantly improved.
Make it a point to look for the humor and to laugh. It beats every alternative.
Bottom line: Do those things that stimulate the production of falling-in-love hormones and you'll feel more in love and have more zest for life, each other, and put the zing back in date night. How cool is that?
Shela Dean is a nationally recognized Relationship Coach, bestselling author, speaker, and the creator of her trademarked ReDate Your Mate program designed to help all couples, regardless of the state or stage of their relationship, regain their Relationship Mojo by bringing the best of dating into their marriage. Shela helps couples have more intimacy in all areas of their life. She has an uncanny ability to make complex concepts easy to understand and even easier to apply to everyday life, and a unique blend of humor, insight, and practical meat-and-potatoes approach capped with a "cut to the chase" energy that makes it fun to embark on a self-improvement course.