Privacy Shield
Editorial Staff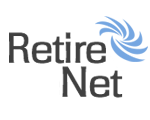 What is Privacy Shield
Privacy shield is a feature allowing users with accounts on RetireNet.com to contact communities without giving out a 'real' email address. This means you can request information from Communities and Listings with the security of knowing that your privacy is protected. As part of the complete MyRetireNet package, the Privacy Shield will also allow you to prevent any communities you've contacted using this feature from contacting you again should you so choose.
How does it work?
Whenever you fill out a contact form to a community, you're normally required to submit an email so that community can contact you. However, with Privacy Shield, we generate an encrypted 'cover' email that represents you whenever you fill out a contact form while logged in. This encrypted email is the one communities get. It would have a format similar to the following:
r-1_12345_abcdef@retirenet.com
When a community attempts to contact you using this address, we test your privacy settings. If you have not blocked the community from contacting you, their message comes through to the email you used when registering on RetireNet.com. If you decide you no longer want information, you will not receive any message sent to the encrypted address. Instead, the community emailing you will get a reply stating you wish to no longer receive information from them.
Do Communities Ever See My Real Email?
Not when you first submit a form. However, a community will receive your email if you directly email them or if you respond to their correspondence to you. And that's the goal: to get dialogue between yourself and the community. But only the communities YOU choose.
What if I Don't Want to Hear From a Community Again?
If a community responds to you through Privacy Shield, and you decide you don't wish to hear from them again, you can add them to a 'block' list. There are two ways to do this:
Go into the Member Section of MyRetireNet and select Communities You've Requested Info From. From there, you see a list of every community that's ever received information from a form you've filled out, whether it be the Send Me Info form on the community's showcase or the Info Express form. For each community that's listed, simply check the box under the Blocked column for any communities you no longer wish to hear from and then click the Block button. Should you decide later you'd like to reestablish contact, simply return here, uncheck the community, and press the button again. It's that easy!
Block them directly from their showcase page. When viewing a showcase, you may have noticed some options for this community such as viewing their website, or sending information about this community to a friend. When logged in, you'll actually have a few more options available to you, including the ability to add this community to your Blocked list.