Preventing Financial Abuse of the Elderly
Ed Slott & Company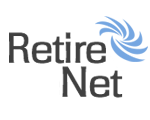 Learn to read the signs that point to potential problems.
Posted October 13, 2010
As the economy worsens, instances of elder financial abuse are likely to rise. The elderly are particularly vulnerable to scams and financial abuse by friends, acquaintances, caregivers and family members in need of money.
Family members and caregivers are frequently the culprits, although financial losses are usually higher for the elderly with investment fraud scams perpetrated by acquaintances or strangers.
While it is impossible to guarantee that an elderly loved one will not be the victim of financial abuse, there are some steps you can take to reduce the chances...and stay out of any retirement fears. One option is to have more than one family member involved in caring for the loved one. You can also encourage the elderly to get involved in community activities to ensure that he or she has a wide range of support. Using direct deposit as much as possible for things such as pension payments or social security benefits is also a help. And, of course, you should always screen caregivers carefully and verify their credit, work and personal references.
Financial abuse can be very difficult to detect. Here are some signs that a loved one may be a victim of this kind of abuse:
The disappearance of valuable objects
Withdrawals of large amounts of money, checks made out to cash, or low bank balances
A new "best friend" and isolation from other friends and family
Large credit card transactions
A name added to a bank account, or newly formed joint account
Indication that the elder is afraid of a caregiver
Paying attention to your elderly loved one's personal and financial affairs can go a long way towards thwarting attempted financial abuses before they begin. Vigilance is the key here.
Ed Slott and Company has been called "The Best" source for IRA advice by The Wall Street Journal, and "America's IRA Experts" by Mutual Funds Magazine. Ed is a widely recognized professional speaker and author. Get more IRA information from America's IRA Experts.
Comments (0)