Playing Games Online, Safely
Nancy Muir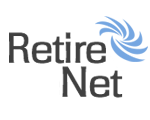 If you know how, you can play online without concern
Posted February 10, 2010
You might be surprised to learn that a large portion of online gamers are over 50. Card games, video games, and more draw people of all ages and ca be a great deal of fun. But online gaming can involve interaction with strangers, so before you dive into the world of online gaming, consider these basic safety issues:
• Make sure you're using a reputable site or software. MSN Games, for example, allows you to choose free online games, for-pay online games, downloadable games, and games you play within MSN Messenger.
• If you'll interact with other players, set up a safe profile with nicknames, usernames, and gamer tags that don't identify you. If you don't know the other players personally, consider what information about yourself you want to share...including name, photos, location, e-mail address, and so on.
• Understand the game's rating. (If it doesn't show one, it's probably for general audiences.) The Entertainment Software Rating Board provides ratings for downloadable and purchased games. The ratings aren't just for parents (or grandparents) wanting to supervise kids' online gaming; you can use them yourself to spot games that might involve too much violence, strong language, or sexual content for your taste. Other countries have their own version of ESRB ratings. (For more information on ESRB's system, go to www.esrb.org.)
• Review the site's Terms and Conditions to understand what types of behavior it allows. This document should also state the site's policies and practices for monitoring behavior and responding to abuse.
• Be alert to inappropriate comments or suggestions on chats and messages you receive. Let the game site know if anything makes you uncomfortable, including requests for your real name or location.
• Report any abuse and, when possible, block the abuser from further contact.
Now . . . have fun!
Nancy Muir is the VP of Content and Curriculum for Look Both Ways, an Internet safety company (ilookbothways.com) and the author of over 50 books on computers and the Internet. Nancy has taught technical writing and Internet safety at the university level, holds a certificate in Distance Learning Design, and has been a senior manager in both the software and computer publishing industries.
Comments (0)