Planning For Your Active Retirement
Sarah Schanneman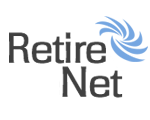 To have a successful retirement, you have to have a plan.
Posted January 31, 2013
As more and more baby boomers reach retirement age, active retirement communities (also known as 55+ communities) become more and more popular. That's because modern retirees are not drawn to a passive or sedentary lifestyle; they want to remain as animated and youthful as they can, for as long as possible. Part of that, of course, is moving to a community where such a desire is both shared and catered to.
But only part of it.
In order to lead an active lifestyle in your retirement, you have to plan for it. Let's face it: with advancing age, it's natural to slow down. It requires a conscious choice to remain active; and in many cases, simply trying what worked before isn't going to do it. You need to plan for success in this new stage of life as carefully as you planned for success when younger.
Here are five things to think about when planning for your active retirement.
1. Stay Active
This one sounds like a no-brainer, right? But it's important to understand that staying active doesn't mean never relaxing...it means never being satisfied with relaxing. Lying in a hammock, sipping a cool drink and reading the latest bestseller can be a fine way to spend an afternoon. But if you plan to do the same thing tomorrow, and the next day, you're not leading an active life. On the other hand, if you have plans (or better, commitments) to an active life, resting and relaxing must be a part of that, too. So which are you really doing: running down, or recharging?
2. Stay Involved
Being part of a vibrant group is one of the main attractions of 55-plus communities. But just moving in doesn't make you part of the group, if you don't get involved.
There are a lot of ways to become involved, too. Becoming active in your community's homeowners association, for instance, isn't perhaps the first thing that comes to mind when you think of an "active" retirement...but it does require a commitment, and time, and involvement on your part. And most importantly, the purpose is to make things better: for yourself of course, but also for others.
If you're already involved in a cause, now is the time to become more involved. With more time on your hands—and greater perspective than younger people—you have a chance to make a real difference in the world.
3. Stay Alert
Leading an active lifestyle doesn't just involve your body, but also your mind...and there are lots of ways to stay mentally active in your retirement years. Whether that means improving on what you already know, or taking up something new, heightened mental activity helps keep you physically active longer—for instance, it helps to ward off many types of dementia that plague the elderly.
If there's a university close by, you might consider enrolling, perhaps even working toward another degree. Or perhaps there's a community college that offers extension courses in everything from cooking to languages to computers. And don't forget: many, if not most, active retirement communities offer their own learning activities. And here's a thought: why not teach? If you have real-world expertise that could be interesting or useful to your peers, you can volunteer to pass it on...and almost certainly wind up learning something new yourself in the process.
4. Travel
One of the most popular activities for seniors is seeing more of the world, and no wonder: travel combines physical activity (sometimes quite a lot of it) with the opportunity to expand your mental horizons far beyond their previous limits. If you find the idea daunting, try setting up a group vacation among your circle of friends. If that's not possible, there are many popular group tours available for practically any part of the world.
5. Work
That's right: get a job. But the whole idea of retirement is not working, isn't it? Not necessarily: the whole idea of retirement is doing what you want, because it brings you happiness. If that means going back to work, feel free! Working often brings the kind of intellectual and emotional satisfaction that can be missing in a retiree's life—so there's no reason to consider "work" a four-letter word.
It also happens to be a great way to supplement your income, and help pay for all those other activities. So if you like to work, and you want to, go right ahead. It's your life.
Comments (0)