Phoenix New Times - RSS
Editorial Staff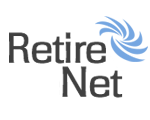 Phoenix News and Events
'I Can't Live on $240 a Week': Arizona Workers Are Asking for More Unemployment Benefits
Jul 8, 2020 10:38 pm
Here's What We Found in Our Zia Records Mystery Bag
Jul 8, 2020 2:00 pm
The good, the bad, and the just plain ridiculous.
Where to Go for Mariscos in Metro Phoenix
Jul 8, 2020 2:00 pm
Where to find the best Mexican seafood in the Valley.
'Roadside Attraction' Takes Art to the Streets of Phoenix Amid COVID-19
Jul 8, 2020 1:00 pm
How sidewalks, roads, and yards are replacing traditional art venues in the time of COVID-19.
June Restaurant D-List: When Keeping Food Stored Goes Wrong
Jul 8, 2020 1:00 pm
Last month's health inspection violators.
Mountainside Fitness Can't Legally Defy Shutdown Order, Judge Says
Jul 7, 2020 6:44 pm
In his ruling, the judge argues that Governor Doug Ducey has legal grounds to shutter gyms.
Teddy Bernal, Owner of Frank and Lupe's Restaurants, Has Died
Jul 7, 2020 5:50 pm
He was only 45 years old.
Phoenix's Draft Homelessness Plan Raises Hopes and Concerns
Jul 7, 2020 4:30 pm
First Taste: Alter Ego Might Be Too Fancy for Downtown Tempe ? but Also, Damn
Jul 7, 2020 2:00 pm
Trying out this new hotel restaurant's chimichurri sauce and goat cheese gelato.
Hans Olson Brings the Blues Into the Digital Age
Jul 7, 2020 2:00 pm
A documentary about the legendary Phoenix musician uploaded online has kickstarted a conversation about local blues' next act.