Phoenix New Times - RSS
Editorial Staff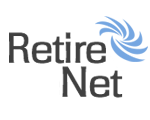 Phoenix News and Events
Four Live and Virtual Concerts to Check Out This Weekend
Jan 15, 2021 2:00 pm
Choose from a Jimmy Eat World Livestream, an Obadiah Parker show on the porch, and more.
Jan 15, 2021 1:00 pm
Plus: a new basement bar is on the way in Arcadia.
Wasted Ink Finds a New Location, and More Metro Phoenix Art News
Jan 15, 2021 1:00 pm
Also: Art Detour is expanding to a 33-day event.
Baked Alaska No-Shows Scottsdale Hearing, Warrant Issued
Jan 14, 2021 10:33 pm
The alt-right livestreamer was nowhere to be found during his court date this afternoon.
Ducey: 'We Will Be Able To Vaccinate Our Way Out Of This'
Jan 14, 2021 7:41 pm
Public health experts disagree.
Ducey Condemned the Capitol Riot, But His PACs Spent Big to Elect Some of Its Sympathizers
Jan 14, 2021 6:52 pm
"There?s really no excuse for not knowing that [Wendy Rogers] has kind of got a screw loose," says Grant Woods.
Your Guide to Jimmy Eat World's 'Phoenix Sessions' Streaming Concert Series
Jan 14, 2021 2:00 pm
Everything you need to know about the series.
Cafe Review: Two Noodle Shops Opened Mid-Pandemic Do the Japanese Soup Right
Jan 14, 2021 2:00 pm
Two noodle shops opened mid-pandemic do the Japanese soup right.
Whole Hog: How Phx Lechon Roasters Made a COVID Pivot Thanks to Local First Arizona
Jan 14, 2021 1:00 pm
"Everybody loves the pig. Not everybody makes it.?
The ?Ferrari? of CBD? Phoenix-Area Company Says It?s Got the Goods
Jan 14, 2021 1:00 pm
?A lot of other companies add coconut oil or some other garbage that doesn?t matter and call it a new CBD product.?