Phoenix New Times - RSS
Editorial Staff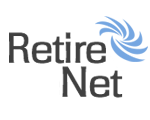 Phoenix News and Events
Board of Supervisors Approves Rachel Mitchell's Salary as MCAO Chief Deputy
Aug 21, 2019 7:14 pm
Mitchell is most well-known for her role in the Brett Kavanaugh confirmation hearings last year.
Everyone Belongs Here: An Oral History of Infamous Scottsdale Dance Club The Works
Aug 21, 2019 7:00 pm
A look back at the infamous and influential Scottsdale nightclub.
Some Arizona Lawmakers Support Limiting Growth of Airbnb Rentals
Aug 21, 2019 5:26 pm
Japanese Friendship Garden Opposes Hance Park Changes ? Here's Why
Aug 21, 2019 4:41 pm
Garden officials say the new Hance Park design includes a play area that will disrupt garden visitors.
Hey, Creatives! Check Out These New Calls for Art
Aug 21, 2019 3:30 pm
Fresh opportunities for artists, dancers, musicians, muralists, and other creatives.
For Groundwater's Sake: Conservationists Demand Closure of Canyon Uranium Mine
Aug 21, 2019 3:00 pm
Despite industry claims that the mining area was "dry," some 20 million gallons of uranium-contaminated water have been pumped in recent years.
Six Degrees of Tool Separation
Aug 21, 2019 3:00 pm
Why some Arizonans feel distant from Maynard James Keenan's creation
Better Know a Musician: Closet Goth's Col Bauer Went to Wrestling School
Aug 21, 2019 2:30 pm
The leader of the party band went to wrestling school.
State Agency Told Disability Workers Not to Discuss Pay
Aug 21, 2019 2:15 pm
"I told my case worker team about the email, but I didn't enforce it, because it's not ethical."
Cops Promoted After Paralyzing Man, Hurting Baby, and Losing $10M Court Case
Aug 21, 2019 2:00 pm
It's not unusual for police officers involved in high-profile use-of-force incidents to face no consequences.