Phoenix New Times - RSS
Editorial Staff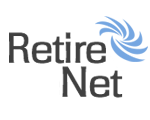 Phoenix News and Events
Happy 'Tool' Year: The Band Return to the Valley in January
Nov 11, 2019 5:33 pm
The band extended their tour into 2020.
17 Dining Deals for Veterans Day in Greater Phoenix
Nov 11, 2019 4:00 pm
Valley restaurants honor military personnel with these food and drink specials.
It's True: The Black Crowes Are Coming to Phoenix
Nov 11, 2019 3:57 pm
They're celebrating the anniversary of their debut album.
Andy Warpigs on Building a Local Music Community
Nov 11, 2019 3:00 pm
The local folk-punk star wants to empower musicians.
5 Spots for Delicious Cinnamon Rolls in Metro Phoenix
Nov 11, 2019 2:00 pm
Move over, pumpkin spice. Cinnamon rules fall.
Victoria?s Secret: A T. Rex Arrives in Phoenix
Nov 11, 2019 2:00 pm
Meet the second-largest dinosaur ever found.
Nahko and Medicine for the People Are Questioning Everything
Nov 11, 2019 2:00 pm
A near-death experience changed Nahko Bear's worldview.
Tacolandia 2020 Presale Tickets Are Available November 14 to 15
Nov 11, 2019 1:00 pm
Start planning now for a day spent with unlimited tacos.
The Best Free Things to Do in Metro Phoenix This Week
Nov 11, 2019 1:00 pm
Your plans this week, free of charge.
Post Malone Has Solid Tunes but Puts on a Boring Set
Nov 9, 2019 2:20 pm
His show was so simple, you could reenact it at home.