Phoenix, AZ Retirement Living
Editorial Staff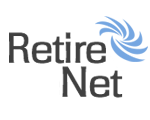 SaddleBrooke Ranch Resort Community- Oracle, AZ
Phoenix, Arizona Retirement Living
Phoenix, Arizona is one of the most desirable places to settle down for retirement. The year round warm weather, stunning mountains, hiking, and low cost of living makes Phoenix enticing to all. At Retirenet.com, we know how important finding the right retirement spot for you is and we hope that we can help. So, you are thinking about Phoenix as your retirement destination, what next? Retirenet.com offers a directory of the best Phoenix 55+ active adult communities you could ever ask for. Below is a list of a few of the Phoniex communities on our site to give you a taste of what we have to offer. Click here to see all of our Phoniex communities . We are confident that we can help find the perfect active adult community for you. Good luck on your travels to Phoenix and happy home hunting!
Relish a new kind of leisure lifestyle at Agave Village, set in the heart of beautiful Mesa, Arizona! Agave Village is a sought-after 55+ destination for every season. With endless tourist attractions, upscale shopping at every turn, delicious dining options, a renowned collection of golf courses and countless options for outdoor recreation, combined with near proximity to the city of Scottsdale and Phoenix, Agave Village residents and RV guests enjoy the best of all worlds, all year long.
Much more than a place to live, Montesa offers resort-style amenities, a stunning natural landscape, and Premier Homes - a venerable desert paradise for adults 55 and older. Montesa's superbly constructed Premier Homes combine state-of-the-art technology with the finest construction, and are customized with unique architectural and design elements. We're pleased to be the first to feature stucco walls and tile roofs. Every detail is of the finest quality. Take in the beautiful sunset views from atop of the Knolls Hiking Trail while enjoying cheese and wine with friends. On-site professional management is dedicated to ensure your satisfaction.
It's easy to see why Where To Retire magazine chose SaddleBrooke as one of America's top 100 best master-planned communities. Within this stunning Sonoran desert setting just 20 minutes north of downtown Tucson, you'll find an appealing combination of natural tranquility and vibrant excitement. Surrounded by breathtaking mountain views and high Sonoran desert terrain, you'll find SaddleBrooke Ranch a Robson Resort Community located in the North Tucson area of Arizona. In this idyllic setting, SaddleBrooke Ranch offers a quiet sanctuary from the hectic pace of life. Beautiful mountain vistas, from almost every direction, provide a dramatic backdrop to resort-style amenities and distinctive homes.
4. Sun Valley- Apache Junction, AZ Welcome home to Sun Valley, a resort-style 55+ pet-free community with small-town charm. Friendly neighbors and spectacular views of the Superstition Mountains are the highlights of Sun Valley. Come experience this vacation-style retirement community with a hometown atmosphere in Apache Junction, Arizona. At Sun Valley retirement community, the fun never ends. Live like you are on vacation all year long, with outstanding amenities and countless possibilities for fun. Here, you can live the dream lifestyle that you deserve, with everything you could want right outside your front door.
Palm Creek Golf & RV Resort offers world-class amenities with a vibrant social network of active, friendly adults. Explore the beautiful state of Arizona in its entirety, where hundreds of unique attractions and opportunities await! At Palm Creek, we strive to provide an engaging and close-knit community experience. Our staff work rigorously to organize and host over 165 activities per week. Meet your new neighbors, find lifelong friends, and engage in endless opportunities. So what are you waiting for? Rev up your sense of adventure, and make your way to Arizona for the experience of a lifetime.
Embrace all of life's treasures, and enjoy lasting relationships. Explore one of the finest retirement communities in Sun Lakes, AZ at Renaissance. Our warm, inviting community offers unsurpassed convenience and top-notch services for residents. Beautiful senior amenities, incredible desert views, and spacious retirement floor plans create the perfect, relaxing ambiance that our residents love! A convenient location in Sun Lakes near Mesa, Chandler, Gilbert, and the East Valley of Arizona will ensure your loved ones are close by. Learn more about one of the most incredible retirement communities in the heart of Sun Lakes, AZ.
Living at Brentwood West, means that you are in the midst of all the fun and adventure found in the East Valley. There is something for everyone in the cultured Southwestern town of Mesa, from auctions, concerts, and sporting events to fine dining, museums, galleries, and parks. This resorts central location central location is only five miles from the Mesa Arts Center, where residents will find art exhibits, shopping, theatre, concerts, festivals, and award-winning entertainment. Everyday conveniences include shopping, restaurants, pharmacies, and the post office is down the street, within three miles. Brentwood West offers high-standard living in the heart of Arizona. From on-site conveniences to big city attractions, we have it all.