Passing Your Finals
Editorial Staff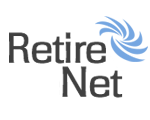 What you should know about estate planning
Posted September 5, 2011
If you don't make $1 million a year, only own one modest home and are still driving the same car you bought six years ago, you might think you don't need to engage in "estate planning." Or you may think your family accountant or attorney will be the only professional you need to help you with this important task.
Not true on either count, says Joseph V. Falanga, a certified public accountant, Accredited Estate Planner and current president of the National Association of Estate Planners & Councils (NAEPC). "Your 'estate' is much more than just the amount of cash you'll leave to your loved ones," Falanga says. "Estate planning ensures your investments, retirement savings, insurance policies, real estate, business interests and cash will all be handled according to your wishes when you're gone. Just as you would seek out a specialist for a specific health need, you should look for professionals whose education and experience are specialized to the needs of people planning their estates."
What is estate planning?
Estate planning means making decisions about how all your assets—from your home to your checking account—will be handled in the event of your death. Once you've made those decisions, estate planning also helps you establish procedures for making sure your wishes are carried out correctly and efficiently.
You're probably already doing some estate planning on your own without even realizing it. For example, naming a beneficiary for your life insurance or IRA is part of estate planning, as is drawing up a will.
What is an estate planner?
Thousands of professionals, from certified public accountants to lawyers, are involved in estate planning every day. When planning your estate, it's likely you'll actually need more than one professional to handle different aspects of the process. In fact, says Falanga, the NAEPC advocates a team approach.
"It's important to realize that no one individual is the end-all and be-all of estate planning," Falanga says. "A multi-disciplinary team approach, one that incorporates the services of a group of qualified individuals, is most effective. Accredited Estate Planners may be accountants, attorneys, insurance or financial planners and trust officers with different areas of expertise, but all have earned the certification by adhering to strict educational and experience guidelines."
Do I really need to plan for my estate?
Yes. If you have anything that your heirs will inherit, you need to plan for how it will be managed and distributed. That's true no matter how great or small your net worth, whether you have one child or seven.
Failing to plan for your estate opens up the possibility of:
The courts appointing a guardian for your dependent children.
The courts deciding how your money will be managed and distributed.
Your heirs paying more taxes (income and estate) than necessary on their inheritance.
Court costs, legal and other professional fees in probate or guardianship proceedings could whittle away your estate, leaving your heirs with less than you intended.
The size of your estate will influence how involved the estate planning process is for you.
When should I do it?
Estate planning should be an on-going process conducted throughout your lifetime. Whenever you experience significant life changes, like marriage or divorce, the birth of a child or death of a spouse, job change or home move, you should re-evaluate your estate plan to ensure it still meets the needs of you and your family.
Don't wait until your first child is born or you're approaching retirement to get started. If you have assets and you care about how they will be handled after your death, you need to begin the estate planning process, no matter what your age or marital status.
What's the best way to get started?
Drawing up a will and designating a guardian for your children are two important steps in estate planning. So is preparing for the tax impact your bequests will have for your heirs. Look for an Accredited Estate Planner whose expertise lies in the tasks you need to accomplish.
The National Association of Estate Planners & Councils offers a locator tool on its website that can help you find an Accredited Estate Planner in your area. Designees must complete rigorous educational requirements for estate planning and adhere to a strict code of ethics.
Article source: ARA Content.
Comments (0)