Pack Your Bags!
Sue Johnson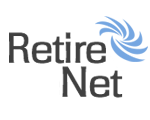 Here's how to get the most out of that visit to the grandchildren.
Posted February 2, 2011
With these tips, you'll be the guest they'll want back again and again!
1. Stay grandchild oriented-save the adult talk with their parents for evenings when the little ones are in bed.
2. Don't expect immediate hugs and kisses from a toddler you haven't seen in awhile. Give them time to warm up to you.
3. Get down on your grandchild's level—literally and figuratively! You'll establish a genuine connection while discovering a whole new world you may have forgotten about.
4. Ask your grandchildren to tell you about their routines and where things are in their house. It will help build rapport, and it makes the little ones feel important.
5. Use this valuable time to learn all you can about your grandchild's world—visit the park together and get to know their playmates, talk with the babysitter, and listen well to what they tell you. If you immerse yourself in their world it will help you keep the connection close with more meaningful notes and calls when you are apart.
6. Go to bed early. Not only will you be more rested and able to keep up with the youngest set, but you'll also leave the parents some precious time alone.
7. Take a book, so you don't rely on the busy parents for entertainment during naptime or quiet evenings.
8. Take the grandchildren out for a walk, ice cream, or a trip to the zoo. All three generations will appreciate the change of pace.
9. Take lots of photos. Grandparents and pictures go together like peanut butter and jelly. Document the visit in a scrapbook, and it'll become a treasured heirloom.
10. Establish some traditions. At the end of your visit leave a warm and thoughtful thank you note in the capable hands of a favorite teddy. Let them know that the toothless smile from baby Randy, the exuberant hug from your feisty little Linda; and the amazing city you made from blocks with growing David are memories that touched your heart.
By Sue Johnson, Julie Carlson, and Elizabeth Bower, co-authors Grandloving: Making Memories with Your Grandchildren, 5th edition.

Sue Johnson is the founder of Heartstrings Press, and co-author of 5 editions of the award-winning Grandloving: Making Memories with Your Grandchildren. She has become known as a contemporary grandparenting expert, serves as a judge for the prestigious Mom's Choice Award, and helps families connect. She and Rick, her husband of 49 years, live in Lancaster, Virginia. Her website is GrandLoving.com.
Comments (0)