Outstanding East Coast Resort Hotels
Jan Cullinane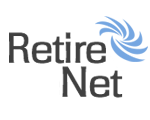 Here are five you should definitely visit
Posted July 12, 2010
Wentworth by the Sea
Travel is frequently listed as one of the "must do" things on retirees' lists, and resort hotels that not only pamper but also include natural beauty, history, great food, and lots of recreational opportunities are very attractive. Here's the lowdown, in no particular order, on five of these resort destinations I've visited recently; they are located in the eastern part of the country, and some are offering enticing incentives during these tougher economic times (golf, tennis, pools, and spas are part of each location unless indicated):
The Greenbrier Resort, White Sulphur Springs, West Virginia
Of the five hotels, I'd say this one has the prettiest lobbies and other public areas—colors such as peach and pink combine in magical ways to produce drop-dead gorgeous palettes. The resort became popular in 1778 because it was thought that the mineral waters had healing properties, and people flocked to "take the waters." Located in the Allegheny Mountains on 6,500 acres, there are more than 700 rooms and 50 different activities you can attempt, including falconry, kayaking, and geocaching. Eight restaurants, ranging from jacket and tie to casual attire will address your culinary needs. Don't miss: The Bunker Tour ($30/person), a hidden government enclave under the Greenbrier built to shelter Congress in case of a nuclear war. Rates begin at $99/person. Visit www.greenbrier.com or call (800) 453-4858. Pet friendly? Yes, for an extra fee. (The resort is undergoing some changes—West Virginia businessman Jim Justice of Justice Family Group LLP recently has acquired The Greenbrier from CSX Corp.)
Nemacolin Woodlands Resort, Farmington, Pennsylvania
The ambience here is woodsier—after all, you are in 2,000 acres of the Laurel Highlands of Southwest Pennsylvania. The resort offers 335 rooms within its six different options—from lodge guest rooms to luxury homes. The property began as a private game preserve, was later used as a conference center, and took on its present character with its purchase in 1987 by the founder of 84 Lumber Company, Joseph Hardy III. The name of the resort honors Chief Nemacolin, a Lanai Lanape Indian. A few less-common activities include a shooting academy, dog sledding, and a bowling alley; you can also land your plane at the resort's 3,900-foot airstrip. Dining ranges from elegant (jackets suggested) to casual with more than a half-dozen choices. Don't miss: The Great Escapes E-Newsletter notifies you of upcoming activities, special promotions, and reduced rates. Rates begin at $319/person. Visit www.nemacolin.com, or call (800) 422-2736. Pet friendly? Yes, for an extra fee.
The Homestead, Hot Springs, Virginia
This National Historic Landmark was founded in 1766 (pre-Revolution), but according to the site's timeline, archaeologists found evidence that the "hot springs" were used in 7000 BC! With 483 rooms on 3,000 acres in the Allegheny Mountains, miles of hiking trails, a 270-seat movie theater inside the resort, carriage rides, ice-skating and skiing, there is something for everyone year-round. Only 40 miles from the Greenbrier, you could try out both places over a long weekend. A number of restaurants, from formal to casual, will tickle your taste buds. Don't miss: We're beginner golfers, and played 9 holes on the Old Course, so named because it was completed in 1892 (we did schedule the last tee time so we wouldn't delay anyone's game). The Number 1 tee is the oldest tee in continuous use in the United States. Rates begin at $99. Visit www.thehomestead.com, or call (866) 354-4653. Pet friendly? Yes, for an extra fee.
Wentworth by the Sea, New Castle, New Hampshire
My parents are from the North Shore area of Massachusetts, and I love going to New England any chance I can. So, our July visit to this Marriott Hotel & Spa was eagerly anticipated, and I wasn't disappointed. An hour north of Boston, this is the most easily accessible resort hotel among the five, with 161 rooms and views of the Atlantic. Wentworth by the Sea is close to Portsmouth, an historic, pedestrian-friendly city. The hotel itself was built in 1874, was closed in 1982, and, after many changes in ownership and its almost-demolition (two different times), it ultimately re-opened in 2003. Historically, the Wentworth is noteworthy as the venue for hammering out the 1905 Treaty of Portsmouth, which ended the Japanese-Russo War. Although the grounds are small compared to the first three hotels, golf is available at the adjacent Wentworth by the Sea Country Club, and a 170 slip marina is available for boaters. Dining includes the seasonal Latitudes restaurant by the marina, and the Wentworth Dining Room with a local emphasis (i.e. lots of offerings from the sea). Don't miss: Portsmouth Harbor Cruise departing at Ceres Street (I'd recommend making reservations in the summer—a few walk-ups were turned away). About an hour and a half long, the Harbor Cruise offers lovely scenery, historical sites, and is fully narrated ($16/person). Rates at Wentworth by the Sea begin at $229. Visit www.wentworth.com or call (603) 422-7322. Pet friendly? Yes, for an extra fee.
The Wauwinet, Nantucket, Massachusetts
The Greenbrier had the prettiest public places, but the Wauwinet had the most charming rooms (all 35 of them)—each one unique yet elegant—ours had blue and white flowered wallpaper, a high antique pine bed, and a small but modern bathroom. The little extras were nice—especially nice turn-down service with yummy chocolates, personalized stationery, full breakfast included with room, the services of an excellent concierge (she knew us by name), and 4 p.m. port, sherry and cheese. The location of the Wauwinet, on the secluded end of the island between the bay and the ocean, lets you escape from it all, but with jitney service provided to town nine miles away you enjoy the best of both worlds. No pool at the Wauwinet and no golf on the premises, but it's nearby. Now a member of Relais & Chateaux, the inn was built by two sea captains in 1876, and is only open from May until October. Toppers restaurant provides fine dining, and has won many culinary awards. We ate there twice –once for the formal dining, and once on the deck enjoying a spectacular sunset. Don't miss: Use the Wauwinet's bikes and pedal (about five miles) to 'Sconset, a quaint oceanside fishing village dotted with historic cottages covered in roses. Rates can vary—a lot. We were originally going to go over Labor Day Weekend, but found that the price of a room was hundreds of dollars less per night on the Tuesday/Wed/Thursday preceding the holiday weekend, so ask (we were able to book a room for $250/night. Visit www.wauwinet.com or call (508) 228-0145. Pet friendly? No, and guests (human) need to be over the age of 12.
Jan Cullinane is the co-author (along with Cathy Fitzgerald) of the best-selling book, The New Retirement: The Ultimate Guide to the Rest of Your Life (Rodale). She has appeared on TV both nationally and locally, has conducted more than 60 radio, Internet, and television interviews, and has written or been interviewed for numerous newspaper and magazine articles. Jan has a B.S. and M.Ed. from the University of Maryland. Her website is TheNewRetirement.net.
Comments (0)