Orlando Sentinel RSS Feed
Editorial Staff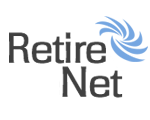 SunRail back on time after downed power line causes delays
May 7, 2019 10:50 am
SunRail?s delays were back on schedule early Tuesday as crews continued to restore equipment damaged by a high-voltage power line knocked down by a storm. The downed power line on Sunday, which melted...
US to allow 30,000 more visas for seasonal workers, including Trump's Mar-a-Lago
May 6, 2019 9:30 pm
The Trump administration plans to let an additional 30,000 foreigners return to the United States through September for seasonal work, a move that reflects how the booming economy has complicated Pres...
Northwestern grad Meghan Markle has given birth to a baby boy who is 7th in line for the British throne
May 6, 2019 9:24 pm
The improbable love story between an American actress and a British royal took the best of all possible turns Monday with the arrival of a healthy baby boy. The as-yet-unnamed baby arrived less than a...
Rubio knew about election hacking but was restricted in what he could say in Nelson's defense
May 6, 2019 9:15 pm
When U.S. Sen. Bill Nelson was castigated by his Republican challenger, Gov. Rick Scott, last year for saying Russian hackers had broken into Florida voting systems, Nelson?s colleague, Marco Rubio, w...
Here are 10 major issues that died in Florida Legislature
May 6, 2019 9:10 pm
TALLAHASSEE ? Maybe next year. When lawmakers hit the road Saturday after ending the 2019 legislative session, they left behind hundreds of bills and issues that did not pass. But there?s always the 2...
Orlando seeks consultant for 'Smart City' plan to determine city's tech future
May 6, 2019 7:25 pm
Orlando has ambitions of joining cities across the globe in further relying on technology to boost the quality of life. Under the moniker of ?Smart Cities,? governments are using advanced solutions to...
Disney gives $1.5 million to Valencia College's culinary program at downtown Orlando campus
May 6, 2019 7:00 pm
Walt Disney World Resort is donating $1.5 million for the new culinary arts program that?s being built in the University of Central Florida-Valencia College downtown campus. The downtown Orlando campu...