Nursing Homes: What the Government Can't Tell You
Carolyn L. Rosenblatt, R.N., Attorney at Law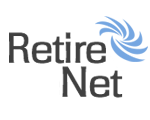 Unsurprisingly, shortcomings still exist in Medicare's new rating system
Posted November 12, 2009
The Centers for Medicare and Medicaid Services (CMS) recently began a new rating system to help consumers compare nursing homes. It adds to the Nursing Home Compare feature on Medicare's website. It rates nursing homes that receive Medicare or Medicaid funds according to five criteria, giving each one "stars" to indicate high or low ratings. A one star facility would be much below average, while five stars designate much above average. It is not surprising that with a governmental rating project in a bureaucracy this large, various shortcomings exist.
Medicare's website, itself, points out that its data is limited. In giving a nursing home a rating, it considers Medicare's health inspection reports, the facility's staffing, and ten nationally standardized quality measures in providing its ratings for the public. The Centers for Medicare and Medicaid Services (CMS) acknowledges that there are differences in state licensing requirements from state to state that affect quality. The rating system is only appropriate to compare nursing homes within the same state. Health inspection reports, therefore, do not provide a reliable way to see if one nursing home is better than another, if a state line happens to be between them.
Staffing is another basis for CMS's rating system, and staffing is self-reported by the facility. What's to keep a facility from providing incorrect information to CMS to make itself look better? Nothing we can determine. Staffing data are reported just once a year and reflect staffing over a 2 week period only. That report, which becomes public information, could be wildly inaccurate in describing average staffing levels over a year's time. We consider this to be the worst defect in the rating system, and the most potentially dangerous if a consumer relies on it.
Another weakness of the rating system is that the quality measures it uses are also self-reported by the nursing homes. In addition, they do not measure all of the critical aspects of safety a family of an elder who must enter a nursing home should know. They focus instead on a few aspects of care at a most basic level, like eating and dressing, and do not provide any information about how often things go wrong with these measures.
From a legal point of view, one of the glaring weaknesses of every government rating system is that consumers have no way of knowing how often or whether the nursing home has been sued for neglect or abuse of its residents. We have no national database to record how many civil lawsuits have been filed against nursing homes, and to describe which homes have lost lawsuits that went to trial. There is, of course, some relationship between citations the facility may receive from CMS for failure to properly deliver care, or meet other requirements, and below average nursing homes, but this is not at all a clear indicator of how bad things could be. Facilities often fight citations through the hearing process CMS makes available, and the degree of the violation for which a facility was cited by CMS can end up being reduced before the public even learns of it. It can be deceiving, making a citation for poor care appear to the public as if it is not as bad as CMS originally found it to be. The public record of a citation against a nursing home is not the whole story of what happened nor of how extensive the violation was.
What's the "take away" message here? The consumer who is searching for a nursing home should plan to spend as much time as he or she can investigating all sources of information about the nursing homes you are considering. Medicare's website, alone, is not reliable enough to give complete information. Newer nursing homes, or poor quality homes which have had a change of name or ownership within 15 months before the 5 star rating system was put into place do not even show up in Medicare's ratings. No rating information will be stored on Medicare's website for those nursing homes which have changed names and had to apply for recertification by Medicare because of the name change. Go to your state's Medicaid website to investigate as much as you can find before making your choice. For more from a lawyer's view on using internet and other resources wisely to help you choose a nursing home, see our mini-book, The Boomer's Guide To Aging Parents, Vol. 4, How to Choose A Nursing Home, available at AgingParents.com.
© 2009, AgingParents.com
Ms. Rosenblatt is a registered nurse, who practiced nursing for 10 years, working mostly with elders, before becoming a lawyer. She has practiced law for 30 years, as an advocate for individual rights. In 2005, she and her psychologist husband, Dr. Mikol Davis, founded AgingParents.com, a consulting and mediation service for families with aging loved ones. Dr. Davis's practice of 35 years has focused on anxiety and depression. Together, they form a team to assist with legal, health care and mental health aspects of aging. Ms. Rosenblatt is the author of The Boomer's Guide to Aging Parents, available at AgingParents.com.
Comments (0)