No Longer Just Optional
Editorial Staff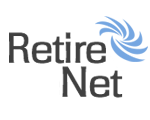 Identity protection is the new must-do task of financial planning.
Posted September 24, 2012
You've built an emergency fund, have ample life insurance and regularly contribute to your retirement savings. You feel pretty positive about your financial planning strategy. But are you overlooking the must-do task of protecting your identity?
Long gone are the days when taking steps to protect your identity was optional, or something you did only if you had reason to believe your identity had been compromised. Today, identity protection is an essential part of your financial plan.
"With identity theft being the No. 1 complaint to the Federal Trade Commission last year, this issue has shown to be more reality than risk," says Nikki Junker, social media manager and victim advisor with the Identity Theft Resource Center. "The goal of financial planning is to make an individual feel comfortable with their financial situation for the future. Taking action to protect your financial well-being through protecting yourself from identity theft is an essential part of creating that financial safety net."
In 2010, 7 percent of American households (nearly 9 million homes) had at least one person age 12 or older who was a victim of identity theft, according to the federal Bureau of Justice Statistics. Identity theft is a growing threat, with millions of people experiencing it every year. The types of identity theft are growing in number, too. Tactics like mail theft, going through trash, credit card theft and phone scams remain common, while medical fraud, tax fraud and 401(k) fraud are growing concerns.
Failing to protect your identity can jeopardize all your financial planning efforts. Fortunately, preventative measures can help minimize your risk of becoming a victim.
First, take steps to physically safeguard against identity theft:
• Shred documents with identifying information, including bank statements, 401(k) or IRA statements, bills, pay stubs and any other paperwork that contains your name, address and other personal details. Use a crosscut shredder on everything before throwing paper in the trash.
• Protect your mail. Either use a locking mailbox or a secure post office box for sending and receiving mail. Be alert to any changes in your mail delivery, like a sudden stop in receiving mail.
• Keep important documents in a safe, locked location. Don't carry items like passports and your Social Security card with you unless absolutely necessary for a specific purpose.
Digital identity theft — including email scams, hacking and other forms of online fraud — is less common than physical identity theft, but can be just as damaging. Steps to protect yourself in cyberspace should include:
• Maintaining anti-virus software, spam filters, malware protection and a firewall on your computer.
• Using strong passwords that include a combination of numbers, symbols and upper and lowercase letters. And, vary passwords from account to account. Can't remember all your passwords? Don't write them down on a sheet of paper and leave it in a desk drawer. Consider using an online "vault" to store passwords.
• Use a credit card —not a debit card—when purchasing anything online, for the added consumer protections credit cards provide. Limit your buying activity to sites with verifiable security measures in place; look for the lock symbol on the bottom of the page.
You keep an eye on your bank account, 401(k) and other retirement accounts, and you should also be vigilant about your credit report. Rather than checking it just once a year, or when you plan to apply for credit, check your credit regularly for signs of identity theft and fraud.
"While there is no way to prevent identity theft, you can take simple actions as protective measures, such as protecting personal information — especially your Social Security number," Junker says. "Learning how to use the Internet safely is also important to protecting your identity. Social networking, online banking and other online conveniences also open consumers to risks of identity theft. There are also products that consumers can purchase, after researching them, to help monitor their identity."
Just as you seek help with other aspects of your financial planning, from a broker for your stock investments or an insurance agent for your insurance needs, consider getting help with your identity theft prevention efforts. Programs like ProtectMyID offer comprehensive identity theft detection, protection and resolution services designed to help people prevent the damages caused by identity theft.
Planning for your financial future is an important step toward leading a secure, comfortable lifestyle in your golden years. Identity protection is the must-do task that helps ensure all your other financial planning efforts can move forward safely.
Article source: ARA Content.
Comments (0)