News Headlines for St. Louis - RSS
Editorial Staff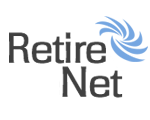 St. Louis area flood forecasts pushed higher ? second only to the Great Flood of 1993
May 28, 2019 1:00 pm
The Mississippi River at St. Louis is now projected to reach its second-highest level on record.
Beantown Meltdown: Despite surging ahead, Blues still can't win in Stanley Cup Final
May 28, 2019 12:50 pm
It's now 51 years and counting, but the Blues still haven?t won a game in the Stanley Cup Final. They were swept in four games in their three previous Cup Final appearances (1968-70). On Monday night ...
Gordo: Cardinals are a mediocre team that can't afford to stand pat
May 28, 2019 12:45 pm
Shuffling the batting order didn?t stir change and neither did a players? meeting. The Cardinals can?t fire manager Mike Matheny and hitting coach John Mabry again, so the management team must focus o...
BenFred: Blues' game plan goes AWOL
May 28, 2019 12:35 pm
Thanks to the video from Monday night?s loss, the Blues have a fresh and visual reminder that their game plan against the heavily favored Bruins might actually work. They now have confirmation that th...
Dive team to resume search today for missing boater on Cuivre River
May 28, 2019 12:30 pm
Police haven't released the name of the missing man.
Three-time St. Louis spelling champ gets another crack at national title this week
May 28, 2019 10:45 am
Chesterfield's Alice Liu placed 34th in the Scripps National Spelling Bee in 2018, and tied for 12th in 2017.