News for Massachusetts from MassLive.com - RSS
Editorial Staff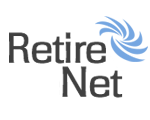 J.R. Greene to discuss "The Rabbit" railroad at Palmer Public Library
Mar 12, 2019 9:11 am
Greene said the railroad was a major route around the Swift River Valley towns from the 1870s to 1930s before the debut of the automobile. ...
Seen@ Mark's Northeast Motorsports Expo at Eastern States Exposition
Mar 9, 2019 2:25 am
The 3-day show features everything wheels in the Better Living Center WEST SPRINGFIELD - All things with wheels were parked un...
Seen@ The Springfield Museums Culture & Cocktail 'Toytopia' social event
Mar 8, 2019 3:56 am
Springfield Museums bring back memories for many at Culture & Cocktails social. SPRINGFIELD - Toys, toys, and more toys, w...
Seen@ Western New England University fundraiser at MGM Springfield
Mar 6, 2019 10:29 am
More than 4,000 individual alumni, friends, and foundations have contributed toward the $35 million campaign goal. SPRINGFIELD...
Measles vaccine does not increase risk for autism, study finds
Mar 5, 2019 8:34 pm
A large, multi-year Danish study evaluating whether immunization against measles, mumps and rubella increases the risk for autism has concluded it does not....
East Longmeadow 125th anniversary celebration dinner kickoff this Friday
Mar 5, 2019 8:29 pm
The spaghetti dinner will be the first in a series of events scheduled this year. EAST LONGMEADOW -- This Friday, the town wil...
Former Holyoke councilor Nelson Roman under investigation for role at nonprofit Nueva Esperanza, police say
Mar 5, 2019 3:54 pm
Nelson Roman resigned his position at the nonprofit and his council seat in late 2018, saying he'd taken a job in Chicago. ...
'Victory Garden' star Roger Swain to offer tips at Springfield Garden Club appearance
Mar 4, 2019 4:39 pm
Known for his signature red suspenders, Swain - a biologist, gardener, writer and storyteller will share his knowledge and gardening tips with members and g...
Springfield Armory's wartime years backdrop for new novel that puts lives and work of women in focus
Mar 3, 2019 2:02 pm
In "The Wartime Sisters," by Longmeadow native Lynda Cohen Loigman, weaves a tale of two estranged sisters whose conflict takes place during World...
Seen@ 2019 Not Your Typical Dog Show in Northampton
Mar 3, 2019 12:28 am
The 14th annual March Forth With Your Dog Not Your Typical Dog Show was held on Saturday at Northampton High School. NORTHAMP...