New York Post - RSS
Editorial Staff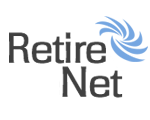 Shocking video shows truck plow through Breonna Taylor protest in LA
Sep 25, 2020 6:11 am
A pick-up truck driver plowed through a group of protesters in Los Angeles Thursday night, hurling one of the demonstrators to the ground before speeding away, according to reports. The crowd of demon...
Louisville protests continue in wake of Breonna Taylor decision
Sep 25, 2020 2:53 am
Protesters took to the streets in Louisville for the second night of unrest in the Kentucky city Thursday, as demonstrators confronted armed militia members in the wake of a grand jury decision to cle...
Massive pack of hungry raccoons taking over San Francisco park
Sep 25, 2020 2:12 am
A pack of masked "bandits" is marauding in a San Francisco park. The group of 14 raccoons emerged from the bushes at Golden Gate Park on Thursday, startling a father and son who sn...
Joe and Jill Biden to pay respects to Ruth Bader Ginsburg on Friday
Sep 25, 2020 1:59 am
Joe Biden will pay his final respects to Supreme Court Justice Ruth Bader Ginsburg on Friday as she lies in state at the US Capitol Building. Biden, the Democratic presidential nominee, is scheduled t...
Rochester PD spent $1.4M in OT so far on Daniel Prude, BLM protests
Sep 25, 2020 12:34 am
Rochester police spent more than $1.4 million on overtime in under three weeks responding to Black Lives Matter demonstrations stemming from the police-custody death of Daniel Prude, according to a re...
Dianne Feinstein?s husband named in UC Berkeley admissions scam
Sep 24, 2020 11:53 pm
Richard Blum penned a letter to the school chancellor's office on behalf of the unnamed student, who was waitlisted and had just a 26 percent chance of getting into the prestigious university.
Video shows motorist driving through Breonna Taylor protesters
Sep 24, 2020 10:55 pm
A driver in Denver was caught on video footage driving into a group of Black Lives Matter protesters outside the Colorado State Capitol Wednesday night. Video from the scene shows several protesters a...
The big-hipped and chunky-thighed live longer than the pot-bellied
Sep 24, 2020 10:48 pm
Hip hip hooray! People with chunky thighs or large hips are less likely to die early compared to those with bigger bellies, a new study suggests. The study, published this week in the medical journal ...
Florida neighbor calls cops on Tampa Bay Lightning fan screaming ?shoot!?
Sep 24, 2020 10:25 pm
?They thought it was serious because I was screaming ?Shoot!? ? as in ?Shoot the puck!'?