New York Post - RSS
Editorial Staff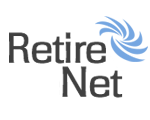 China may flex legal muscles over Hong Kong
Nov 19, 2019 6:44 pm
BEIJING ? Criticism from China?s rubber-stamp parliament of a Hong Kong court decision is raising concerns that Beijing may move to flex its legal muscles and overrule the verdict. That?s laying bare ...
Sydney skyline barely visible through thick smoke from wildfires
Nov 19, 2019 6:41 pm
Thick smoke from wildfires has shrouded Sydney and its surrounding areas with health experts warning residents with medical conditions to remain indoors.
Impeachment witnesses suggest Hunter Biden?s Ukraine ties could be conflict of interest
Nov 19, 2019 6:27 pm
A pair of White House officials testified during the House impeachment inquiry Tuesday that Hunter Biden's sweetheart gig on the board of directors of a Ukrainian energy giant while his fath...
Family pleads for donations to help ill infant ? and gets a cruel reply
Nov 19, 2019 6:07 pm
An Ohio family who posted signs in a local mall asking for donations to support their infant son battling two rare congenital disorders was met with a cruel response — messages advising them...
Santa Clarita teen has ?a lot of guilt? for not saving victim Dominic Blackwell
Nov 19, 2019 6:03 pm
A 14-year-old student wounded in the Saugus High School shooting in Southern California says he feels a "lot of guilt" for running for his life instead of to the aid of a mortally ...
Adam Schiff blocks Republicans? attempts to question impeachment witnesses
Nov 19, 2019 6:03 pm
Rep. Adam Schiff, the Democratic chair of the House Intelligence Committee, repeatedly stymied Republicans' attempts to question two witnesses in Tuesday's impeachment hearings. Th...
Ted Cruz rips Eric Swalwell?s fartgate scandal with Steve Martin clip
Nov 19, 2019 5:50 pm
Sen. Ted Cruz couldn't resist ripping Rep. Eric Swalwell on Tuesday for appearing to fart on live television. The Texas lawmaker tweeted out the iconic Ruprecht dinner scene from the 1988 co...
UN watchdog: Iran has violated 2015 nuclear deal again
Nov 19, 2019 5:36 pm
BERLIN ? The UN?s nuclear watchdog says Iran has breached another limit in its 2015 nuclear deal with world powers by stockpiling more heavy water than the accord allowed. The International Atomic Ene...
Giant panda Bei Bei leaves National Zoo for China
Nov 19, 2019 5:23 pm
Bon voyage Bei Bei! The giant, beloved 4-year-old panda departed his home at Smithsonian's National Zoo Tuesday for a new life in China. Bei Bei ? after chomping down on his last American br...