New York Post - RSS
Editorial Staff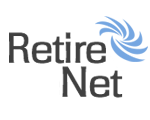 UN reports 12 murdered at Kurdish-run displacement camp in Syria
Jan 22, 2021 7:48 pm
GENEVA – The United Nations says it has received reports of 12 Syrian and Iraqi nationals being murdered in the first half of January at the Kurdish-run al-Hol camp in northeast Syria, which...
Biden?s economic chief Deese warns of ?very serious economic hole?
Jan 22, 2021 7:19 pm
WASHINGTON — President Biden's top economic adviser sounded the alarm over the US economy on Friday, warning: "Without decisive action, we risk falling into a very seriou...
Trudeau says Pfizer CEO promises more COVID vaccine coming ? but challenges remain
Jan 22, 2021 7:15 pm
OTTAWA – Prime Minister Justin Trudeau said on Friday that Pfizer Inc?s Chief Executive Albert Bourla has reassured him it would supply Canada with 4 million doses of COVID-19 vaccine as sch...
15 people catch COVID-19 after reportedly attending cat?s birthday party
Jan 22, 2021 6:58 pm
This party wasn't the cat's meow. Fifteen people contracted COVID-19 in a small Chilean town — after reportedly attending a birthday party for a cat. It was unclear when ...
Mother?s murder-suicide in December left five children dead: officials
Jan 22, 2021 6:52 pm
A West Virginia mother gunned down her five young children before burning down her house and turning the gun on herself in December, officials said this week. Oreanna Myers, 25 left a confessional sui...
Proof of afterlife could net essay writers $1 million in prizes
Jan 22, 2021 6:44 pm
Is there life after death? A Las Vegas real estate mogul and space exploration CEO is offering nearly $1 million in earthy riches for an answer to the age-old existential quandary. Robert Bigelow&...
Mega Millions jackpot hits $1 billion ahead of Friday lottery draw
Jan 22, 2021 6:39 pm
Friday's Mega Millions jackpot could be the third-largest lottery bounty in American history, officials said — clocking in at $1 billion. Lottery officials are set to draw six numb...
Video of girl removing Putin portrait from classroom goes viral
Jan 22, 2021 6:25 pm
Video of a Russian student removing a portrait of President Vladimir Putin from her classroom wall has gone viral — a day before planned protests against the jailing of poisoned Kremlin crit...
Devoted dog spends days outside Turkish hospital waiting for owner
Jan 22, 2021 6:25 pm
A faithful dog waited outside a hospital in Turkey for almost a week until her owner was released after being treated for a brain condition.
Girl, 10, declared brain-dead after TikTok ?blackout challenge?
Jan 22, 2021 6:21 pm
A 10-year-old girl in Italy was declared brain-dead after she attempted the so-called "Blackout Challenge" on TikTok, according to local reports. The dangerous game ? also known as...