New York Post Business - RSS
Editorial Staff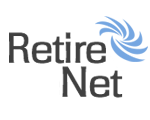 Hedge fund billionaire warns inequality in US may spur ?terrible civil war?
Jan 25, 2021 6:50 pm
Billionaire investor Ray Dalio unleashed a tweetstorm warning that America is "on the brink of a terrible civil war" because of widening inequality. Dalio, the 71-year-old founder ...
Facebook, Amazon were biggest lobbying spenders last year: report
Jan 25, 2021 6:38 pm
Facebook and Amazon spent more money lobbying Washington than any other American company last year as the feds sought to rein in their expansive power, a new report says. With the Federal Trade Commis...
Google to use some offices as COVID-19 vaccination sites
Jan 25, 2021 6:13 pm
The first sites will open in New York City, Los Angeles, the San Francisco Bay Area and Kirkland, Washington, a Seattle suburb.
Microsoft walks back Xbox Live price hike after gamer outrage
Jan 25, 2021 5:20 pm
The tech titan walked back planned price hikes for its Xbox Live gaming service after outraged players threatened to abandon the flagship console.
COVID-19 crisis could spark record spike in inequality, Oxfam warns
Jan 25, 2021 4:36 pm
The COVID-19 pandemic could cause the biggest increase in global inequality on record, Oxfam warned in a new report Monday. The health crisis has sparked a "simultaneous and substantial rise...
GameStop erases gains after spiking 145 percent on bizarre short squeeze
Jan 25, 2021 3:26 pm
GameStop shares soared as much as 145 percent on Monday — before plummeting briefly into negative territory then recently settling into a modest gain — in a wild day of trading fue...
NBCU?s Peacock wins WWE Network exclusive US streaming rights
Jan 25, 2021 3:24 pm
NBCUniversal's Peacock streaming service will soon be the only place for wrestling fans to stream the WWE Network in the US. WWE and NBCU said Monday they reached a multiyear agreement that ...
Merck scraps COVID-19 vaccines that produced ?inferior? immune response
Jan 25, 2021 1:40 pm
Merck is shutting down development of its coronavirus vaccines after clinical research produced disappointing results, the drugmaker said Monday. Early-stage studies found that Merck's two e...
World?s ten richest people gained enough wealth to buy COVID vaccines for all
Jan 25, 2021 12:48 pm
The world's 10 richest people added enough money to their fortunes last year to buy COVID-19 vaccines for every person on the planet, a new report says. British anti-poverty organization Oxf...
Tishman Speyer tower at Hudson Yards is Spiral-ing up
Jan 24, 2021 11:15 pm
It?s topping-off day Tuesday for The Spiral, Tishman Speyer?s $3.7 billion, 66-story Hudson Yards District skyscraper, beribboned with a band of cascading, landscaped terraces and hanging gardens. It?...