New York Post Business - RSS
Editorial Staff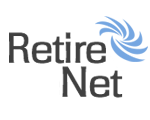 James Dolan looking into buying SNY as Mets sale rumors swirl
Feb 22, 2020 3:27 am
Insiders said it?s not the team James Dolan is likely interested in, but rather the Wilpon family's ownership stake in the SNY cable-TV network.
North Dakota approves extension to controversial Dakota Access Pipeline
Feb 22, 2020 3:17 am
The oil pipeline that sparked months of protests and mass arrests in 2016 has been approved for an extension by regulators in North Dakota. The three-member North Dakota Public Service Commission on W...
Apple?s newest iPhone might arrive as soon as next month
Feb 21, 2020 11:06 pm
Apple?s next iPhone may arrive as soon as next month. A new report out of Germany this week claims that the Cupertino, Calif.-based company is planning on hosting an event March 31 where it is expecte...
Ryanair passenger paid more for windowless window seat
Feb 21, 2020 7:06 pm
You don't always get what you pay for. A man who took a Ryanair flight from Berlin to Dublin this week shelled out extra dough for what he thought would be a window seat. As fate would have ...
Hot Wheels launches Cybertruck toy ? with optional cracked window
Feb 21, 2020 6:34 pm
Hot Wheels is rolling out toy versions of Tesla's futuristic Cybertruck ? including one that can simulate a cracked window. Toy giant Mattel launched pre-orders for two remote-controlled Cyb...
Google stonewalling AGs over emails in antitrust probe
Feb 21, 2020 5:03 pm
Google is refusing to hand over employees? emails and text messages to state authorities investigating the tech giant?s potential anti-competitive practices, a new report says. Investigators for a gro...
Short-form streaming app Quibi now available for pre-order
Feb 21, 2020 4:02 pm
Quibi ? short for "quick bites" ? has not formally announced the preorder phase, but model Chrissy Teigen broke the news to her millions of Twitter followers on Jan. 30.
Apple gets restraining order against alleged Tim Cook stalker
Feb 21, 2020 2:27 pm
A California court has reportedly ordered a man to stay away from Apple CEO Tim Cook after the company accused him of stalking the tech honcho.
German court allows Tesla to keep chopping down trees at its factory site
Feb 21, 2020 12:45 pm
A German court has given Tesla a green light to continue chopping down trees at the site of its next factory after temporarily halting the work.
Cabbies worry as hedge fund snaps up taxi medallions
Feb 21, 2020 2:42 am
New York taxi drivers and politicians are raising alarms after a secretive hedge fund this week quietly became the city?s largest owner of taxi-medallion loans. Marblegate Asset Management ? a tight-l...