New York Post Business - RSS
Editorial Staff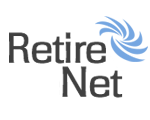 Amazon fixes customer service blunder ? after a little prodding
Sep 22, 2019 2:25 pm
Dear John: OK ? this is a bit ridiculous. I e-mailed you less than 48 hours ago and this evening I received a call from Amazon rectifying all the frustration I have gone through with my frozen account...
A terrible experience with Vivid Seats and customer service
Sep 22, 2019 1:50 pm
Readers: Has anyone had trouble with Vivid Seats? In case you don?t know this company, it?s a ticket purchasing service like Stub Hub. People who have tickets for events that they aren?t going to use ...
We must do more for our nation?s homeless
Sep 22, 2019 1:16 pm
If you live in or have visited one of America?s major cities in the last five to seven years, it?s likely you have seen one of America?s biggest shames: the terrible homeless crisis. It is gripping ou...
Borrowing money to get life started hard for grads with debt
Sep 22, 2019 3:17 am
For many freshly minted college graduates, borrowing money can be a challenge right out of the gate. The years after graduation are usually a time to pile on debt, whether for that new car, the mortga...
Student debtors being duped by slick Wall Street loan sharks: investigators
Sep 22, 2019 2:32 am
Financial sharks are circling distressed student loan borrowers in New York. As defaults hit a record, many local students, anxious for financial relief from their sky-high college loans ? now totalin...
Sep 22, 2019 2:25 am
Dear John: I recently renewed my car registration online. I received the renewal, which was for two years, and a listing of the charges. The annual fee for my car is $33.25, which came to $66.50 for t...
Nike asks judge to block Michael Avenatti from subpoenaing their records
Sep 20, 2019 10:30 pm
Lawyers for Nike Inc. are asking a judge to bar accused extortionist Michael Avenatti from subpoenaing any of their records as part of his upcoming trial, according to new court papers. "It ...
Facebook suspends ?tens of thousands? of apps for user data issues
Sep 20, 2019 10:25 pm
Facebook says it has suspended ?tens of thousands? of apps over concerns about how they handled user data amid an internal probe sparked by the Cambridge Analytica scandal. The social media giant on F...
Etsy shares ride high on bullish bank outlooks
Sep 20, 2019 9:50 pm
The bulls are betting on an ex-unicorn from Brooklyn. Etsy ended higher Friday on the Nasdaq, as shares of the Brooklyn-based company wrap up a week that saw two bullish calls by investment banks. RBC...
Roku shares plummet after negative Wall Street analysis
Sep 20, 2019 9:11 pm
Smart TV maker Roku saw its shares plummet close to 20% on Friday ? the latest in a series of double-digit stock tumbles as the video streaming war heats up. Friday?s plunge ? Roku?s third double-digi...