New York Post Business - RSS
Editorial Staff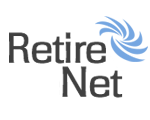 Neiman Marcus CEO shows off mansion while employees get pink slips
Sep 27, 2020 11:39 pm
The CEO of Neiman Marcus is being blasted for flaunting his wealth in the midst of a bankruptcy that led to job losses and pay cuts for rank-and-file workers, The Post has learned. Geoffroy van Raemdo...
Wall Street firms? return-to-work movement gaining steam
Sep 27, 2020 11:14 pm
Slowly but surely, the movers and shakers are dribbling back from their Hamptons and Connecticut basements to their office desks. The question is how much longer it will take for the rank-and-file to ...
Boutique office tower 28 & 7 set to open next year
Sep 27, 2020 10:42 pm
Even as developers and landlords sweat out the pandemic, many new projects that were set in motion earlier are nearing completion or achieving construction milestones. The speculative boutique office ...
WeWork sells control of China business to private equity firm
Sep 25, 2020 8:35 pm
WeWork has sold a majority stake in its China business to a private-equity firm in the troubled office-sharing startup's latest effort to cut costs. The deal announced Thursday will hand con...
Novavax stock soars after start of late-stage COVID-19 vaccine trial
Sep 25, 2020 8:22 pm
Novavax's stock price surged Friday after the biotech firm started a key late-stage trial of its experimental coronavirus vaccine. Shares in the Maryland-based company soared nearly 11 perce...
Neiman Marcus emerges from Chapter 11 bankruptcy amid COVID-19
Sep 25, 2020 7:19 pm
Neiman Marcus said on Friday it has completed its Chapter 11 bankruptcy protection process, emerging from one of the highest-profile retail collapses during the COVID-19 pandemic. Its restructuring pl...
Facebook gets temporary exemptions from Apple App Store fees
Sep 25, 2020 5:48 pm
Facebook said Friday that businesses running paid online events on its iOS app would not need to pay a 30 percent fee to Apple for the remainder of 2020, temporarily defusing a standoff between the tw...
Justice Department seeks immediate ban on WeChat in US
Sep 25, 2020 5:24 pm
The Justice Department is seeking an immediate ban on downloads of WeChat in Apple and Google app stores, saying the Chinese-owned messaging service is a threat to the security of the United States. L...
Britain?s Queen Elizabeth faces $45 million shortfall due to COVID-19
Sep 25, 2020 5:05 pm
Britain?s Queen Elizabeth II and her family are facing a 35 million pound ($45 million) hit from the coronavirus pandemic, partly due to a shortage of tourists, the monarch?s money-manager said Friday...
Shares of UK bookmaker William Hill surge on takeover proposals from US suitors
Sep 25, 2020 5:01 pm
Shares in British bookmaker William Hill soared Friday after the company revealed it received takeover proposals from two American suitors. The London-listed stock ended the day up 43.4 percent at 312...