New Vocabulary for the New Retirement
Jan Cullinane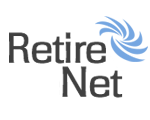 Here are some words that you won't find on the SAT!
Posted September 8, 2009
Here are some words, gathered from various places, that you won't find on the SAT:
1. SKIERs: parents who are spending their kids' inheritance.
2. FANBY: find a new backyard (serial relocators).
3. HALF-BACKS: people who move from the northern parts of the country to the far southern parts (such as Florida), then move "half-back" because it was too hot for them.
4. RUPPIES: retired urban people.
5. JHOBBIES: turning a hobby into a job (e.g. taking yoga classes to teaching yoga; making jewelry for fun to making jewelry to sell).
6. PLAYCHECK: working for money to spend on pleasurable things, like a vacation.
7. FUNEMPLOYMENT: a person who is out of work but takes advantage of the time by doing enjoyable things.
8. WEISURE TIME: combining work and leisure; working even on vacations; weisure-geezer time (older people combining work and leisure).
9. HEALTHSPAN: the time you'll be healthy; more meaningful than lifespan.
10. RETURNMENT: going back to work after retirement.
11. TEXTUALLY FRUSTRATED: what a lot of us are when it comes to texting.
12. WALKABILITY: able to walk instead of drive to stores, library, restaurants, etc.
Jan Cullinane is the co-author (along with Cathy Fitzgerald) of the best-selling book, The New Retirement: The Ultimate Guide to the Rest of Your Life (Rodale). She has appeared on TV both nationally and locally, has conducted more than 60 radio, Internet, and television interviews, and has written or been interviewed for numerous newspaper and magazine articles. Jan has a B.S. and M.Ed. from the University of Maryland. Her website is TheNewRetirement.net.
Comments (0)