Moving Forward
Lisa Byrne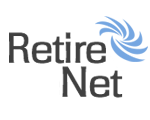 It's important to take responsibility for your own health. But how do you do it?
I remember the day a few months ago that I decided to express an authentic inquiry to a rather challenging client. The simple inquiry was this: Can you "be" in the exercise, or movement, rather than just "doing it?"
Being vs. doing
Her immediate response was "if you make me go there, I'm going to walk out that door."
I don't know if she knew that I was holding the door open for her, but I figured as the instructor holding the space I needed to quickly determine the next action. Push the inquiry or redirect to next action? I chose immediate redirection describing the move that was about to follow. Once I was sure she understood, I kept silent. It was up to her to show me next where we shall head. I already proposed a direction that obviously didn't suit her fancy.
That truly was the change that needed to happen in our working relationship.
An exchange of authenticity
Being authentic takes guts. On both ends. Allow the happening.
Keep it clean
Be real, open, and honest
Be clear in where you are heading even if you have no plan
You'll figure it out as you go along. It'll unfold, so let it.
It's curious. We usually don't think about authenticity in terms of exercise, fitness, working out, whatever you prefer to name it. It seemed to me, as the instructor, that she could get so much more out of her time in the studio if she stopped her incessant talking, felt the moves inside her body and connected on a level just below the surface. I wasn't asking her to go deep, just below the superficial moves.
For her, the time in the studio was already hugely meaningful. She felt safe to express those difficult issues that plagued her about getting back in shape. Here she was again, 3 years later with another instructor, 15 lbs. more on her body and a cast of characters in her life. She hated exercise. I knew that from the beginning. But she was here. If she could talk her way through it, then it wouldn't be so bad.
This was our 5th session together and my "being in it" proposition wasn't right for her.
Or was it?
That day we planted a seed of authenticity together. Not sure if it was fertile ground; we sure didn't plan it, but we took our chances. Moving forward we sprouted a new level of comfort in between all those moves that looked good on the surface. Our expressions were truthful. I asked purely, she replied honestly.
If she was offended by my inquiry that day she quickly covered it with the threat of dismissal. I knew my response needed to follow suit. Anything that looked like backing away would have turned the deal sour. Key was to have no attachments to the outcome. I had to be clear with myself about that before it left my lips.
How does authenticity show up when you work out alone or with a trainer?
When exercise becomes boring what happens? Do you check out and just do it? Maybe you complain in your own head or to others. Thinking about your chores for the latter part of the day seems more exciting. And because you put in only a portion of your best effort that means that you're leaking energy. That leak drains you. Maybe not initially, but over time you'll notice how it shows up, because you don't.
Authenticity, "to act in accord with your inner self." Where and who is that inner self? Ideally, it's a true inner self rather than the part that behaves in a controlled, compliant way.
Think of compliance as the "just doing it" part. You comply and do what you are told because you are told to do it. That's not authentic. At the end of the day, compliance has less of a long term stick rate. A shorter shelf life. Sure, you do what you're told because that's part of the plan you signed up for. Missing is how you integrate your exercise into your "regular" life. If you can integrate, mix and merge desired actions, authenticity can show up. Behaviors change. Long term gains overshadow the short term results. This is good.
There's so much room that we give ourselves to wiggle out of accepting what we need to do to be healthy. Reasons, excuses, pardoning, and avoiding simply stall you. If there's a gap, you'll make it a ravine and allow yourself to drop into it.
It really boils down to one thing: accepting responsibility. True responsibility requires authenticity. All your efforts to change can be successful when you accept responsibility for your behavior and your health. No one else can do that for you.
It begins with simple (not necessarily easy) steps:
Cut the compliance factor—be in it vs. doing it
Get interested in your own motivations—be true to yourself
Respond immediately for your "less than" behavior- turn it on a dime
Surround yourself with those that will support your well being not fluff you up
Invest your energy in worthwhile endeavors—plug those leaks
At the very heart of our freedom is the experience of choice. Compliance is non-choice. True choice is acting from an integrated, authentic self.
Don't make it so hard. Step back, step aside, step away if you need. The only way to move forward is to call yourself on it, see it for what it is and make the adjustment. You can't always do that when you have a bunch of rules and regulations standing in your way because somebody told you to do something.
Managing your own experience, the inner and the outer, will lead you towards a more satisfied, authentic life.
Choose well being.
Isn't that reason enough?
Lisa Byrne is the owner and CEO of Pilates for Sport in Bucks County, Pennsylvania. She has a B.S. in Exercise Physiology, and is a Certified Pilates Instructor. Lisa has been in the Health and Fitness Industry for more than 23 years, operating her fully-equipped Pilates studio since 1999. Visitors to the movement studio span a wide range of physiques and abilities, and include average boomers looking for diversity; young people with Asperger's-Autism; hard-core athletes looking to "loosen up"; and those in need of chronic pain management through movement. Lisa's website is MoveMoreToday.com.