Mountains, Craters, Lakes, and Oceans
Jan Cullinane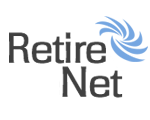 Ten days and nights in the Pacific Northwest on a budget.
Posted July 9, 2010
Having lived most our lives on the East Coast and a decade or so in the Midwest, my husband, Roger, and I wanted to drive the glorious coast of Oregon and incorporate Crater Lake, Mount St. Helens National Volcanic Monument, Mount Rainier National Park, and Redwood National Forest into our travels. So, I designed an itinerary that began and ended in Portland, Oregon. We drove 1,600 miles in total, but most of the scenery was breathtaking, so the journey was really an integral part of the pleasure. First tip: I originally wanted to do a one-way car rental from Seattle to Eureka, California, but found that the charge to pick up a car in one state and drop off in another was huge—the rental fee was well over $1,300! So, I decided we'd fly in and out of Portland, Oregon, and visit the fabulous towns of Ashland and Bend as we made our round-trip. Second tip: we decided it would be best to rent a car with a regular trunk, as opposed to a hatchback, since we'd be taking our luggage with us while we travelled from place to place and didn't want our belongings visible. Car cost: $260.26 for a ten-day, mid-size car with pick-up and drop-off at the Portland Airport (price includes a $40-off Web Weekly discount) from National Car Rental.
Our basic plan was to pay an average of $150 a night for a hotel, and to stay within Crater Lake National Park and Mount Rainier National Park (Mt. St. Helens and Redwood National Forest do not offer lodging). When booking hotels/motels, I looked for ones that included high-speed Internet, a newspaper, and breakfast in the room charge, as well as liberal cancellation policies. Third tip: my AAA membership was very helpful for both discounts and having a list of potential places to stay. Although I made reservations for most nights ahead of the trip, there were three nights that I made them on the road since I wasn't sure exactly where we would be stopping—I tend to be a little anal in my planning, but decided I needed a bit of flexibility, and the AAA books for Oregon, Washington, and Northern California allowed me to make hotel/motel reservations from my cell phone while on the trip. I did make my reservations for Crater Lake Lodge and Paradise Inn at Mount Rainier months ahead of time; in fact, we built our itinerary around their availability. We chose Sept. not only because it worked for us personally, but also because the weather is generally good—and we had terrific conditions the entire time (the only rain was on our departure date!). Some of the roads to these parks are not open year-round, nor are many of the visitor centers, so be sure to check dates before you book your trip.
A day-by-day description
First day: Sept. 9. We flew to Portland from Florida, and with the three-hour time difference, we knew we'd be tired, so we decided to stay close to the airport. We stayed at the Comfort Inn & Suites Portland International Airport ($79.95 including high-speed Internet, breakfast, and newspaper). This is the one hotel from the trip I wouldn't recommend—there were train tracks outside of the hotel, and although we're sound sleepers, the rumblings woke us up. The hotel was also frayed and worn-looking, although the staff was very pleasant.
Second day: Sept. 10. We drove to Mount St. Helens National Monument (about a 2.5 hour drive) and enjoyed the beauty and awe of this formerly 9,700 foot-tall volcano that erupted on May 18, 1980, killing 57 people, and collapsing to a height of 8,400 feet. Affecting more than 200 square miles, the area was named a National Monument in 1982, and the land around the eruption has been left au naturel—providing a fascinating look at how nature repairs itself. Head out to the Johnston Ridge Observatory, five miles from Mt. St. Helens, and be sure to watch the 16-minute film and listen to the rangers' talks. Fourth tip: My husband is 62, so he was able to purchase a Senior Pass (http://store.usgs.gov/pass/senior.html) for $10, which also covered my entrance fee. This lifetime pass, which must be purchased in person, saved us $51 for the five places we visited on this trip that charged an entrance fee—a great buy. Be sure to ask about the Senior Pass—it wasn't offered up as an option, but they did sell them at Mount St. Helens. After leaving Mount St. Helens, we stopped at the Eco Park Backwoods Café and had some hearty and delicious Logger Stew and Fruits of the Forest pie. Then, onto Morton, Washington, which was en route to Mt. Rainier National Park, for a night at the Seasons Hotel. Again, free breakfast and Internet included for $98 (and the man at the desk offered me his paper to read). Not the Ritz, but friendly service and a walkable little town, although not much going on there.
Third day: Sept. 11. Drove from Morton to Mt. Rainier, about a 2-hour drive. We wanted to stay in the park, and chose the Paradise Inn. No TV, no AC, and no phone in the rooms (even cell phone service is spotty). But, it's clean, historic (1916), and boasts a prime location close to the base of Mt. Rainier. Rate: $154.00/night (no meals and no Internet included). The National Park Inn is another possibility for lodging, but it's right inside the entrance to the park, and doesn't have the same ambience as the Paradise Inn. Lots of trails to explore within the park, many with waterfalls (we love them), and good dining in their restaurant (try the huckleberry ice cream and a Washington State riesling).
Fourth day: Sept. 12. Drove to the Oregon Coast, stopping along the way at the lovely Multnomah Falls in the Columbia River Gorge National Scenic Area (off Route 84). These falls are "the second highest year-round waterfall in the United States," according to the US Forest Service website. Stopped at the Tillamook Cheese Factory for a quick tour (and some yummy free samples), then on to charming Cannon Beach to view the 235-foot high "haystack" and the "needles"—rocks formed from lava more than 10 million years ago. We ultimately spent the night at the pristine Best Western Landmark Inn in Lincoln City, Oregon ($116.99 including breakfast, Internet, a newspaper, and a room with a fireplace), after stopping at a number of spectacular overlooks (all well-marked) and taking several short, picturesque hikes along the way. Fifth tip: As you drive down the Coast Highway (U.S. 101), there are often smaller roads that take you even closer to the ocean; many of these are marked for those riding bicycles along the coast—take these scenic detours!
Fifth day: Sept. 13. We continued our gorgeous drive down the coast, enjoying Boiler Bay State Scenic Viewpoint, the wild and appropriately named Devil's Churn just south of Yachats, and Darlingtonia State Natural Site. This 18-acre botanical park, a bit off Route 101, is worth it if you liked "Little Shop of Horrors"—the area is devoted to carnivorous (i.e. insect-eating) plants called pitcher plants (I taught Biology for many years, so this was right up my alley.) We stopped in Florence, so my husband could watch his beloved Washington Redskins at a sports bar, while I wandered around the shops in the historic old town. At the southern end of Florence, don't miss seeing the 500 foot-tall sand dunes that are part of the Oregon Dunes National Recreation Area. We enjoyed seeing teens and adults on their ATVs careering up and down the dunes—on our next trip, I'm going to join in. We drove by the famous golf course, Bandon Dunes, and decided to stop in and see if a room was available—as luck would have it, there were two left, and we snapped one up for $200. Breakfast and dinner at Bandon Dunes were reasonable for a resort area—$9 hamburgers and $12.50 for a full hot buffet, and we purchased a few visors with logos as gifts from the Pro Shop.
Sixth day: Sept. 14. Don't go past Bandon without checking out Bandon Beach near the south jetty—one of the most up-close-and-personal, jaw-dropping combinations of rock and surf imaginable (we met a couple who had traveled down the coast from Canada, and they thought this was their most dramatic stop so far). In addition, you may find some semi-precious stones, such as agate and jasper, while beachcombing. Another sight not to miss in Bandon is Face Rock Wayside—the Indian legend of the beautiful princess and her fate makes these incredible rocks come alive. Arch Rock, south of Gold Beach, is stunning. Our journey continued into northern California, and to the Requa Inn, originally built in 1914 as a hotel. I had read an article in the New York Times about this bed-and-breakfast in Klamath, California. We stayed in Room 10 (Carruther's Cove), with a view of the lovely Klamath River, and a four-poster king-size bed ($149 with a wonderful breakfast and high-speed Internet included). Hint—eat dinner before you get here—there are slim pickings for dining in the area.
Seventh day: Sept. 15. On to the tallest trees in the world—the majestic Coast Redwoods, reaching heights greater than the Statue of Liberty. The Redwood National and State Parks are home to these unique giants that live an average of 500-700 years, with some reaching the two-thousand year mark. These Redwoods are only found in southwest Oregon and northern California on the coast (guess that's how they got their name!). You need to get out of the car and into the forest and look up to really appreciate how awesome they are. One trail we particularly enjoyed was the Lady Bird Johnson Grove Nature Trail, a one-mile loop that'll take at least an hour as you stop and gasp at the beauty of these magnificent living giants (be sure to pick up a brochure at the beginning of the trail). Heading back north, we took a fairly long (about four hours) but scenic drive to the pedestrian-friendly town of Ashland, Oregon. I think I could live in pretty, artsy, college-town Ashland—nestled in the mountains, filled with shops, and home to the Oregon Shakespeare Festival. We stayed at the Plaza Inn and Suites at Ashland Creek ($162.10 with breakfast and snacks—e.g. peanut butter and jelly sandwiches at night—and again, my must-have Internet). We walked to an Italian restaurant (one out of about 90 dining places within walking distance) and sat outside on a beautiful evening, drinking wine and eating pasta.
Eighth and ninth days: Sept. 16 and 17. Drove the hour and a half to Crater Lake National Park. How many ways can you say blue? Azure, cerulean, sapphire, turquoise, indigo, cobalt…none of these words capture the incredible hues of the deepest lake in the United States, formed when Mt. Mazama erupted and collapsed more than 7,000 years ago, followed by the caldera (or basin) filling with rain and snow. Almost 2,000 feet deep and surrounded by cliffs about the same height, your first impression of this six-mile wide lake with a 26-mile circumference is awe and wonder. We drove around the lake on our first day, and visited the Sinnott Memorial Overlook behind the Rim Visitor Center. On our second day, we took the one-mile, 700-foot elevation Cleetwood Trail and enjoyed a guided boat tour ($27/person). Lodging was at the Crater Lake Lodge for $182 each night. Enjoy a drink on the porch that overlooks the lake, and watch the shadows creep across this glittering body of water as night falls.
Tenth day: Sept. 18. Headed back towards Portland for our return trip home, via Bend, Oregon. Walked around this outdoorsy, cute town located on the Deschutes River in the middle of the state, with its downtown Drake Park and Mirror Pond, and ate lunch in the Old Mill District, also located on the river. Continued the drive back toward the Portland airport, with our last evening's stay at the La Quinta Inn and Suites Portland Airport ($149 with Internet and breakfast).
This was a fantastic trip, a feast for the eyes, and not too tough on the wallet (we used frequent flier miles for the flights). Total damages amounted to $2745, which included all lodging, admissions, food, gas and car rental, but the memories and sights were, as they say, "priceless."
Jan Cullinane is the co-author (along with Cathy Fitzgerald) of the best-selling book, The New Retirement: The Ultimate Guide to the Rest of Your Life (Rodale). She has appeared on TV both nationally and locally, has conducted more than 60 radio, Internet, and television interviews, and has written or been interviewed for numerous newspaper and magazine articles. Jan has a B.S. and M.Ed. from the University of Maryland. Her website is TheNewRetirement.net.
Comments (0)