Money-Saving Tips For Prescriptions
Jeffrey Brown, M.D.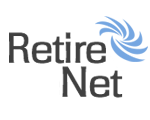 If you're looking to save on health care costs, here's a good start
Posted November 11, 2011
Consider these additional tips to save money on your prescriptions. Most of these helpful suggestions will work for anyone—in other words, no need to qualify to make most of these tips work for you.
• Talk to Your Doctor. Tell your doctor if paying for prescription medication is a problem. He or she may have free samples or can tell you about other resources available.
• Stop Taking Redundant Medication. Talk to your doctor to see if you still need to take all of the medications you are taking. Stopping a medication that is no longer useful is better for your health. It also saves you money.
• Buy Generic. The generic version of a medication is usually a lot cheaper. In 2004, the National Association of Chain Drug Stores reported that the average price of a generic prescription drug was $28.74, while the average price of a brand-name prescription drug was $96.01—that's three times more expensive! Be sure to discuss this with your doctor to find out if a generic version of your medication is right for you.
• State-Sponsored Drug Assistance Programs. Check to see whether you are eligible for drug assistance programs in your state. Go to NeedyMeds.com to see what programs your state has at http://www.needymeds.com/ state_programs.taf
• Senior Citizen Discounts. If you are a senior, be sure to ask your pharmacy for any senior discounts available.
• Organizational Discounts. If you belong to an organization (like AARP), be sure to ask your pharmacy for any discounts available.
• Split Your Pills (if possible). Most medications cost the same per pill, no matter its strength. Your 20mg pill may cost the same as a 40mg. If you feel comfortable in your abilities to take the right amount after splitting a pill, ask your doctor to prescribe the highest dose and split the pill to what you need. Not all pills can be split because they may have a special coating, work on a time-release, or be in capsule form, so ask your doctor or pharmacist. If this is done properly, you can save up to 50 percent on the costs of some drugs! But if you don't think that you will remember to give the proper dosage, then don't take the risk of splitting your pills.
• Buy in Bulk. Ask your pharmacist if your particular medication has a long shelf life. If it does, and you need to take this medication for a while, talk to the pharmacist about how to buy the medicine at a discounted bulk rate. This will usually involve purchasing your medication through a mail order prescription drug program.
• Shop Around. Compare drug prices as you shop around your neighborhood pharmacies and legitimate online pharmacies for the best prices on prescription drugs. Use the FDA resource for buying drugs online at www.fda.gov/buyonline. Also compare prescription drug prices for more than a thousand medications at www.PharmacyChecker.com.
• The Walmart Option. Walmart's Prescription Program includes up to a 30-day supply for $4 and 90-day supply for $10 of some covered generic drugs. You can get a list of drugs available through this program at Walmart.com or at any Walmart Pharmacy.
Additional Resources for Saving Money
The websites listed here all offer valuable information to help you find ways to save money on your prescription medications.
• www.crbestbuydrugs.org/. This site contains important information from Consumer Reports about saving money on prescription drugs.
• www.needymeds.com. This site lists information about state programs, discount drug cards, federal poverty guidelines, and patient assistance programs and also includes copies of the forms.
• www.helpingpatients.org. This site has resources for patient assistance programs run by the Pharmaceutical Research and Manufacturers of America.
Jeffrey Brown, M.D., is certified by the American Board of Internal Medicine and licensed in the state of Maryland. As a physician, author, and professional speaker his central goal is to help bridge the gap between what doctors know and what patients understand. In addition to authoring Health Power 101: the Complete Guide to Patient Empowerment and Health Power 101 Organizer, Dr. Brown is also the founder and president of Health Power 101 Seminars, LLC, which has been created to empower patients, caregivers, and health-conscious individuals to take charge of their health. His website is HealthPower101Organizer.com
Comments (0)