Minnesota - RSS
Editorial Staff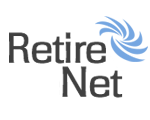 While Acknowledging Indoor Dining Has Helped, Restaurant Owners Say More Needs To Be Done
Jan 25, 2021 6:53 pm
It's been two weeks since restaurants and bars were able to reopen to indoor diners at 50% capacity. While many owners say business has improved substantially, they caution that more help is needed.
Stimulus Check Latest: Parents Could Receive Monthly Payments With Expanded Child Tax Credit
Jan 25, 2021 6:36 pm
Democrats are reportedly drafting a plan to expand the Child Tax Credit, which could lead to monthly payments for millions of the neediest Americans.
Gov. Walz To Emphasize COVID-19 Recovery In Next 2-Year Budget
Jan 25, 2021 6:20 pm
Gov. Tim Walz will this week propose a two-year budget with a heavy focus on helping Minnesota recover from the impact of COVID-19.
Target To Give $500 Bonuses To Frontline Team Members
Jan 25, 2021 5:48 pm
Target announced Monday that it's giving $500 bonuses to more than 375,000 of its frontline team members working at stores across the country, including seasonal workers.
COVID Vaccine Pilot (MN): Gov. Announces Mass Vaccination Event For Educators, Registration Changes For Those 65+
Jan 25, 2021 5:42 pm
Minnesota Gov. Tim Walz on Monday announced changes to the state?s community vaccination efforts, with adults 65 years of age and older having a 24-hour window to pre-register for a chance to get an a...
Sun Country To Soon Offer 9 New Nonstop Flights Out Of MSP
Jan 25, 2021 3:29 pm
Sun Country Airlines announced Monday that it'll soon offer nine additional nonstop flights out of Minneapolis-St. Paul International Airport.
COVID In Minnesota: Gov. Walz To Make Major Announcement Regarding Education
Jan 25, 2021 1:08 pm
Gov. Tim Walz is set to make a major announcement Monday regarding schools in Minnesota, addressing the immediate impact of the COVID-19 pandemic on education.
Sarah Huckabee Sanders To Announce Run For Arkansas Governor (CBS News)
Jan 25, 2021 4:53 am
Sarah Huckabee Sanders is running for governor of Arkansas in the 2022 election, CBS News has confirmed. A source familiar with her plans said she will make the announcement on Monday.
Sports Betting Bill To Be Introduced This Week At Minnesota Capitol
Jan 25, 2021 4:41 am
Two Minnesota lawmakers will introduce a bill this week to legalize sports betting.
Ice Bars Are Heating Things Up In The Twin Cities
Jan 25, 2021 4:01 am
A new trend is getting people heading outside for an ice-cold drink.