Minnesota - RSS
Editorial Staff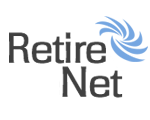 ?Red Sunday?: Marchers Take To Minneapolis Streets to Demand Justice For Breonna Taylor
Sep 28, 2020 3:06 am
Demands for racial justice and equality echoed through downtown Minneapolis Sunday, as hundreds turned out in support of Breonna Taylor.
Twins Win AL Central Title Despite 5-3 Loss To Reds
Sep 28, 2020 12:26 am
The Twins clinched their second straight American League Central title Sunday, and will host the Astros in the first round starting Tuesday.
Lawyer: Kenosha Officer Thought Jacob Blake Was Trying To Kidnap Child
Sep 27, 2020 11:22 pm
The Kenosha police officer who shot Jacob Blake in the back seven times last month told investigators he thought Blake was trying to abduct one of his own children and that he opened fire because Blak...
Wisconsin Ballot-Counting Extension Stopped By Federal Appellate Court
Sep 27, 2020 9:36 pm
A federal appeals court on Sunday temporarily halted a six-day extension for counting absentee ballots in Wisconsin's presidential election, a momentary victory for Republicans and President Donald Tr...
Coronavirus In Wisconsin: State Tops 2,000 COVID-19 Cases For 4th Straight Day
Sep 27, 2020 9:26 pm
Wisconsin ranks third in the country behind North Dakota and South Dakota in the number of new virus cases per capita in the last two weeks.
Home Brewing Picks Up Popularity During Pandemic
Sep 27, 2020 3:28 am
"Almost immediately when the shutdown started happening and people started staying at home more, the sales started rising and we had to figure out how to fill the orders while keeping everybody s...
Minnesota Twins Thank Loyal Fans For Support Through Pandemic Season With A Car Parade
Sep 27, 2020 3:26 am
Despite no fans in the stands this year, the Twins have had an incredible end to their regular season. The team thanked those who stayed loyal from their homes by having a car parade outside Target Fi...
Minneapolis City Council Under Scrutiny After NYT Article Says Their Pledge To Dismantle MPD Collapsed
Sep 27, 2020 3:14 am
The Minneapolis City Council is once again receiving national scrutiny for its intent to dismantle the police department.
Minnesota Politicians Respond To Judge Amy Coney Barrett?s Nomination To The Supreme Court
Sep 27, 2020 12:22 am
On Saturday afternoon in the Rose Garden, President Donald Trump announced conservative Judge Amy Coney Barrett as his Supreme Court nominee.
St. Thomas Public Safety Issues Notice After Student Was Assaulted In A Park Near Campus
Sep 27, 2020 12:12 am
University of St. Thomas Public Safety says a student was assaulted early Saturday morning near the school's campus in St. Paul.