Minnesota - RSS
Editorial Staff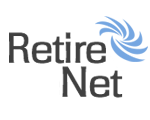 Fort Snelling State Park To Reopen Tuesday
Sep 16, 2019 6:55 pm
The Minnesota Department of Natural Resources says Fort Snelling State Park will reopen Tuesday, following a months-long closure due to flooding.
Saints Hold Championship Victory ?Parade? Monday
Sep 16, 2019 5:00 pm
The parade, beginning on Broadway Street and Fourth Street, traveled one block and only lasted one minute.
Northern Minnesota Town Paints 3D Crosswalk
Sep 16, 2019 4:35 pm
A crosswalk in northern Minnesota floats above the surface of the road. At least, it appears that way to drivers.
Bedbugs Found In Cases Of Student-Issued iPads In St. Paul
Sep 16, 2019 3:59 pm
After bedbugs were found in iPads issued to students, St. Paul Public Schools is asking students and parents to keep the devices clean.
Lynx Forward Napheesa Collier Named WNBA Rookie Of Year
Sep 16, 2019 3:53 pm
Minnesota Lynx forward Napheesa Collier has been named the WNBA Rookie of the Year.
Sep 16, 2019 2:01 pm
Country star Jason Aldean announced Monday he'll stop at the Xcel Energy Center in March as part of his "We Back" tour.
Funeral To Be Held Monday Morning For Javier Sanmiguel
Sep 16, 2019 12:09 pm
The 31-year-old was shot and killed outside his home last week after police say he rushed outside to help after hearing a car crash.
Search To Resume For Teen Who Fell Into Minnesota River
Sep 16, 2019 11:54 am
The search resumes Monday morning for a teenager that officials say fell into the Minnesota River.
?Tender, Emotional, Humorous?: 97-Year-Old Teaches Great-Grandchildren Lessons Through ?Life Books?
Sep 16, 2019 3:00 am
We all look for ways to pass the time, and a 97-year-old Wayzata man has found his.
Ilhan Omar: Supreme Court Made ?Morally And Legally Wrong? Decision On Trump?s Asylum Ban
Sep 15, 2019 7:03 pm