Memphis Tennessee from Memphis Business Journal - RSS
Editorial Staff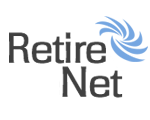 Construction sites of the future may include AI, drones, and wearable tech
May 28, 2019 12:12 pm
In the not-too-distant future, a construction worksite may resemble a movie set rather than the traditional visage of equipment coming and going and workers in hard hats.
How Memphis charter partnered with SunTrust to put banking in schools
May 28, 2019 12:01 pm
According to the recent TIAA Institute-GFLEC Personal Finance Index, only about half of Americans have a firm understanding of personal financial knowledge. A few years ago, I read a report published...
What went wrong in 'nuclear' $2B Monsanto verdict
May 28, 2019 11:55 am
A jury consultant speaks about what she believes went wrong for Bayer and what it can do going forward.
How TN's historic unemployment rate compares with other record-breaking states
May 25, 2019 2:21 pm
Tennessee is currently enjoying its record low unemployment low, according to a report from the Bureau of Labor Statistics. Twenty other states also reached historic lows in the past decade, all betw...
Top of the Market: Top two homes sell for combined $4.2 million
May 24, 2019 7:11 pm
With temperatures rising, the top end of Shelby County's housing market is starting to heat up, as well, especially in East Memphis. This week's home sales roundup features three homes in ZIP code 381...
Puck Food Hall looks to make a difference on South Main
May 24, 2019 6:52 pm
A local restaurant management group is relaunching Memphis' first food hall as an entrepreneurial incubator for early stage restaurants or food retail owners. South Main Market, which opened in 2017 ...
New York developer stays active in the Pinch
May 24, 2019 5:58 pm
Tom Intrator recently purchased another two Pinch District properties.
Lowe's looks at sites for 2,000-person tech hub
May 24, 2019 5:24 pm
Could Lowe's build a 2,000-person technology hub in Dallas? The home improvement retailer is considering the city for its planned tech center, said Dan Frahm, spokesperson for the company. "Lo...