Medications and Aging
Diane Carbo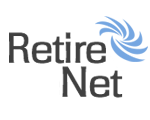 When caring for your aging loved one, medication safety is your top concern
Posted July 8, 2011
Medication safety and compliance is the number one concern with an aging loved one and home health care. For example, we all have trouble remembering to take our pills. For the aging, the problem is especially acute, since they often tend to take multiple medications simultaneously. Aging individuals are prone to forgetfulness, so non-compliance is major concern.
Aging adults encounter many other challenges when taking medications. Addressing these issues early can lead to better results and improved health.
Prescription medicines, over-the-counter medications, herbal/alternative medicines, and social drugs (e.g., alcohol), when not taken appropriately, can lead to devastating consequences. The changes that occur as one age's make your loved one more susceptible to adverse medication responses. Research has shown that adverse medication responses are preventable. According to Brown University in a long-term Care Quality Letter (1995) "Any symptom in an elderly patient should be considered a drug side effect until proved otherwise."
Home health care and medication safety requires education of your aging loved one. It's important to stress taking medications at the proper time to treat their medical condition and avoid complications. If you are a caregiver, here are some steps you can take to improve your loved one's medication safety.
To avoid adverse medication responses, it's important to read the label every time you give a medication. Ask your pharmacist and doctor's questions about the possible side effects. Make your doctors, dentist and other health specialists aware of the medications and over-the-counter drugs you take.
It's important to follow the directions carefully because they influence the way a medication works.
It's important not to miss doses or take extra medications. if they miss a dose, do not double up on the next dose. If your aging loved one is unsure about whether or not they took a medication, do not take that medication. Call the doctor or the pharmacist in the case of a missed dose or two of a medication. Do not assume that you should return to the original schedule.
Taking too much or too little of a medication may cause an adverse medication response. Older bodies metabolize slowly. Drugs may take longer to start working and stay in the body longer.
It's important to make your loved one aware that taking over-the-counter medications, such as sleeping aids or allergy medicine, may be dangerous, since these medications may cause an adverse reaction with their present medication regime.
Pay close attention to how your loved one is feeling, note any changes, and report them. Ask the doctor when you should notice any improvement and when you should report progress.
Put in place a medication system that alerts your loved one to take their medications on time, dispenses the proper medications, and cues your aging loved one to take with food or juice wherever applicable. Take time to investigate a system that will suit you and your loved ones needs.
Simple methods are to use a pill box and place it where your loved one can see it. Some need cues or reminders, such as post it notes or pills strategically placed in the bathroom next to a toothbrush. This will be a gentle reminder to your aging loved one to take your pills.
Some modern technological solutions are quite user-friendly; some of these systems even notify the caregiver if a dose is missed.
Always talk to your doctor before making any change in your medication routine. It's important that your loved one understand that just because they feel better or they are not experiencing the results they want as quickly as anticipated, they should not increase or decrease a medication.
If there is more than one caregiver dispensing medications for your loved one, it's important to provide a chart that has the name of the medication, time of day it's to be taken, and any special instructions. Provide a sign-off or checklist for everyone that provides the medications.
Diane Carbo, RN has over 35 years' experience in a variety of nursing settings, including orthopedics/rehabilitation nursing, home care, discharge planning, case management, oncology, hospice, senior behavior health, assisted living, and long term care. Her passion is to help people plan for long-term care needs, and to that end started AgingHomeHealthCare.com. Her goal is to assist aging seniors and their families to develop plans that allow individuals to remain home, safely and comfortably, in the least restrictive environment, regardless of age, income or ability level.
Comments (0)