Making Meaningful Gifts
Sue Johnson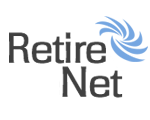 Use your old photos to make a personalized birthday gift for your grandchild..
Posted October 1, 2010
What's a grandparent to do? The grandkids seem to have every toy imaginable. New electronic gadgets are changing as fast as the kids are growing! The toy stores and catalogs are overwhelming, and your pocketbook is shrinking.
Don't despair—with some easy, inexpensive ideas from Grandloving, you'll be the coolest grandparent in the eyes of your grandchild. You are in the fortunate position to be able to give gifts from the heart, gifts from family history, gifts that just might become heirlooms.
Most grandparents have shoeboxes filled with family photos. Pull these out and start creating.
Grandchildren of all ages will love a personalized "My Family Loves Me" book. For a toddler it helps them recognize their family and for a teen going off to college, it provides a little heartfelt security. You'll need a photo of each family member—ideally your grandchild will be in the photos too. Mount these, one to a page, and then add a caption to each page, "Mommy loves Charlie", "Daddy loves Charlie", "Grandma loves Charlie" etc. Don't forget to include the family pets too. Create a cover, assemble and staple pages or have it bound into a book at an office supply store. This simple family photograph book will, like The Velveteen Rabbit, probably become too love-worn to be an heirloom, but it's a priceless treasure nonetheless.
Make family photo placemats so you'll all be there smiling up from under that plate of spaghetti! Simply make a collage of family photos into the shape of a placemat, laminate it at a store like Kinkos, and you have a unique gift. Personalizing calendars, with a different family photo for each month, is another way to use your family photographs, and these can be done online as well as at the copy centers.
This one can be as easy or as difficult as you want. Take a special family photograph, glue it onto a heavy piece of cardboard and then cut it into puzzle pieces, making it simple or complex depending upon the age of your grandchild. If you have a talented woodworker in the family, glue these on plywood and cut it out with a jigsaw. Durability can be assured with a thin coat of varnish. You might add the words, "Put this together and see who loves you" on the gift tag!
You get the gist of it. There is no need to spend a lot of money, just be creative, and give something only you can give—a gift from your heart. Happy Birthday to your little one!
© by Sue Johnson and Elizabeth Bower from Grandloving: Making Memories with Your Grandchildren, 5th edition.
Sue Johnson is the founder of Heartstrings Press, and co-author of 5 editions of the award-winning Grandloving: Making Memories with Your Grandchildren. She has become known as a contemporary grandparenting expert, serves as a judge for the prestigious Mom's Choice Award, and helps families connect. She and Rick, her husband of 49 years, live in Lancaster, Virginia. Her website is GrandLoving.com.
Comments (0)