Making Friends In Retirement
Rona Halliday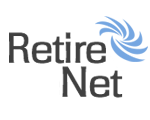 With so many resources at hand, there's no reason to settle for loneliness.
Many retirees, upon beginning their new life, find out they may have neglected one aspect of retirement planning that rarely gets mentioned. They've carefully mapped out their financial futures; they've taken care of the decision to downsize their lives, and in many cases moved to a 55-plus community; they may even have planned out a second career. What they've probably taken for granted is perhaps the biggest question of all when it comes to quality of life in retirement: who will I spend it with?
Setting aside (for now) the question of married companionship, the issue remains: the more completely you change your lifestyle in retirement, the more alone you will be—to begin with. How you correct that situation will have a tremendous influence over the rest of your life.
How do you make new friends in retirement? Work is pretty much out: even for those few who continue to keep busy through a paying job, being the oldest person in the place rarely gets you invitations to parties. All those connections that came through your kids—those are gone, too. It's time to do something you may never have attempted before, or at least not since the last time you moved to a new home in an unfamiliar city: go out and find new friends.
Luckily, there are still many good resources you can make use of—especially considering that, more than likely, the friends you seek will be of your own age and background. There's a good chance they'll be using the same resources, with the same end in view.
Your community
This may seem like a no-brainer, but if you're not lucky enough to meet your new best friend living within a few doors of your home you may be tempted to write off the opportunities in your own neighborhood and search further afield. Don't: there are still plenty of ways to connect with people in your neighborhood. If you've bought a house in an active retirement community, there will almost certainly be a community clubhouse. There may be hobby-based clubs (knitting, ham radio, etc.), recreation-based groups (swimming, golfing, etc.), or classes and events (dances, bingo nights, etc.) where you can meet like-minded people. Don't think you have to settle in before taking the plunge: making new friends is part of the process of settling in.
And don't forget that retirement communities also generally have residents associations, of which you will be a member. Meetings of the association are also a great place to meet your new neighbors.
Volunteering
Even if you don't have a job, you can be out in the world doing things as a volunteer. Help out at hospitals, senior centers, schools, libraries, animal shelters...they possibilities are almost endless. Even if you don't make any bosom buddies, you still have all the satisfaction of having helped out those truly in need. More likely, though, you'll come in contact with people who share your values and your drive to make things better, and friendships will blossom naturally.
Groups and Clubs
Do you like to read? So do a lot of people...and libraries usually offer not only books, but membership in book clubs. Or maybe you love gardening? In that case, check out your local nursery to find gardening groups in the area. Local senior centers are also a good resource, and usually sponsor clubs in their own right.
Churches
Of course, churches and synagogues are more than simply meet-up places; yet they also are excellent at bringing together like-minded people. Churches also frequently sponsor clubs and discussion groups that are open to non-members, so don't neglect a local house of worship just because it's not the denomination you belong to. They are top-notch resources for making new friends in your own neighborhood.
Schools
If you're lucky, you'll be living in a community with its own institution of higher learning. Colleges and community colleges often have classes open to non-students; if not, consider becoming a student. If there's something you've always wanted to study, but never had the time...well, now you have the time. And learning a new subject will inevitably bring you into contact with new people.
The Internet
That's right—don't neglect the resource you're using right now. Chatting online isn't really a good substitute for real, face-to-face friendship, but it is a great way to meet new people. On the Internet you can talk to people on the other side of the world...but you can just as easily meet people from the other side of town, or even from across the street. Forums, chat rooms, or just the comment sections on news sites can be great ways to meet like-minded people. Social networking sites are also useful: if you find one friend online, you can easily become part of a much larger circle.