Make the Choice to Live in an Equity Lifestyle Property Today!
Editorial Staff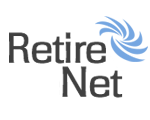 Posted March 3, 2015
Make the Choice to Live in an Equity Lifestyle Property Today!
Making the choice to purchase a new home is not an easy one. However, Equity Lifestyle properties provides quality manufactured housing at affordable prices in over 370 communities across the country. Whether you are looking for a place to relocate your family, an active retirement community or a vacation home, we have a location that is right for you.
Our communities are located in some of the most sought after destinations in the country including Palm Springs, San Diego, Palm Beach, Sarasota, Seattle, San Jose, Denver and many more. Whether you are looking to live in a large metropolitan area, near the beach or in the mountains, there is a community that is right for you.
Each community provides a welcoming environment, friendly staff, resort-style amenities and planned activities. Amenities vary by location but include swimming pools, hot tubs, sport's courts, billiard's rooms, libraries, clubhouses, golf courses, restaurants, marinas and fitness centers. Activities include potlucks, holiday parties, yard sales, bingo, and sport's tournaments.
Buying a manufactured home is easier then ever. Equity Lifestyle Properties offers multiple floor plans, a variety of bedroom options and both new and pre-owned homes. Financing may be available for those who qualify.
Looking to escape the cold? Check out our Florida and Arizona communities.
Don't Delay, Book your tour today! Call 844-377-1241 or visit www.equitylifestyle.com for more information.