Magellan Award 2007
Editorial Staff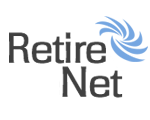 Posted Nov 28, 2007
Each year the OPEN Companies, parent company of Retirenet.Com, awards the Magellan Award to innovative leaders who set course and inspire others to follow their direction. Named after the famous explorer Magellan who became one of the first individuals to cross all the meridians of the globe, this award celebrates discovery of new frontiers, selfless dedication and pioneer spirit. The design features a crystal triangle that symbolizes a sail and a crystal globe supporting it. The top of the sail is decorated with an etching of a navigation compass rose that symbolizes setting a course. In addition the design features Orion constellation which early explorers used to navigate at night. Even when visibility is poor leaders who are set on the right course will steer their organizations to sweet waters of success. This years recipients are
Stephen Braun
of Hometown America,
Mike Wnek
of Palm Harbor Homes and
David Thornton
of Cooper Communities. Their dedication to keeping their companies on the cutting edge of technology with portal innovations and lead management application is something that is to be admired and sets a course for others to follow. The OPEN Companies deems it a pleasure working with these companies as they push the envelop of excellence.
Comments (0)