Long-Distance Snuggling
Sue Johnson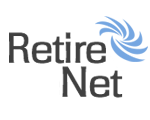 A few simple tips can turn phone time with your grandchildren into pure gold.
Posted June 21, 2010
"How is school?"
"Okay."
"What's new?"
"Umm... here's Mommy."
All right, confess. You've had this conversation before, or one a lot like it. If you haven't yet been the discouraged grandparent, you can remember being the bored child on the other end of the line. It's the phoniest phone call ever, but you're not destined to repeat it. With some tips, your relationship with your grandchild can actually improve between visits.
One of the most rewarding rituals is to initiate a regular phone call to the family…one that isn't about a crisis but is an update. This sort of "warm fuzzy" call—at a time convenient to everyone—doesn't necessarily last long and gives you a way of touching base regularly. Make it a habit to ask if you're calling at a convenient time, and offer to call back if they're busy.
Even a six-month old enjoys hearing voices over the phone, and by the time your little one is a year old, he'll be grabbing the receiver to listen to you. Creative parents, with encouragement from you, might place your picture by the phone so that your grandchild can "see" you during the call. Or sign up for Skype or another voice-over-internet protocol (VOIP) so you can see each other in real time while talking.
At this stage, the most important aspect will be your happy, interested voice and the way you use easy words to carry on a one-sided conversation. As your grandtoddlers mature, they will enjoy the familiarity of your repeated phrases and songs—and best of all will learn to associate them with you.
Sometime during your grandchild's second year, your phone monologues will become dialogues—but not the sort you have with adults or even older children. Toddlers will happily burble out phrases that come to mind, but these snippets of conversation often have no relation to what you've been talking about. One of the greatest joys of listening to a child this age is to realize that you are getting the unedited exclamations of a growing thinker. As a way of showing your happiness with their new skills, you might try building on the little stories they tell by saying, "And then what happened?" or "That was a big surprise! What did you do next?"
Little Events Seem Big to a Wee One
The drama, excitement, and fun of ordinary details are very real to your little talker. Take advantage of their fresh perspective by telling stories of the everyday things that seem interesting to your grandchild. Focusing on the activities of your family pet, the food they're eating, recent outings or on the latest snowstorm is exactly the kind of conversation little children appreciate most. As a way of tapping into these interests, why not sing the "ABC" song together at the end of your talk (or as your entire conversation)? Ignore the doubletakes your spouse might do at your end of the phone—he or she will see the light soon enough—and use your most interactive, child-oriented conversation starters to get your young preschool-age grandchildren talking.
Two- and three-year-olds have their own rules about conversations. The most apparent one is that their needs and interests come first. This view is only natural, because at this age your grandchildren are just beginning to learn that other people can have a different outlook than they have.
Know that long pauses on your grandchild's end often do not mean they're ready to move on. In fact, sometimes preschoolers just need a little extra time to think of an answer or a comment. One of the great advantages of being a Grandpa or Grandma is that you may be the one who has the most patience to wait encouragingly for a reply. This simple act of allowing your grandchild to take all the time he needs is a remarkably rare and supportive gift you can give him.
Becoming a Helpful Listener to Older Grandchildren
Try steering away from "yes/no" questions; instead, ask about your grandchild's life in an inviting way, with opening phrases like "Tell me about..." (rather than "How was") and "What was it like?" (instead of "Did you like it?") It works!
Keep a notepad by the phone after your grandchild is old enough to remember events from week to week—in the three-and-a-half to five age range—and ask them about past concerns and triumphs. How is that scraped knee from last week's bicycle crash? Is it still hard saying good-bye to Mommy at nursery school? Knowing these and other aspects of your grandchild's daily life, including, for instance, the names of your grandchild's best buddies, will mean a lot and show you are listening and really care.
As your grandchildren grow into school-age, many more possibilities open up. You can read a book over the phone, ask them to perform pieces on the piano, read stories to you or describe their adventures. There is no need to dominate the conversation, and it's fun to search together for answers to questions. Make it your goal to be aware of your teen's interests, and it might be helpful to brush up on the latest pop culture, athletics, and computer games. Ask your grand-teens their opinions on current events, drugs, or politics, and encourage them to teach you something.
Listen carefully, you'll learn a lot and create memories in the process.
Sue Johnson is the founder of Heartstrings Press, and co-author of 5 editions of the award-winning Grandloving: Making Memories with Your Grandchildren. She has become known as a contemporary grandparenting expert, serves as a judge for the prestigious Mom's Choice Award, and helps families connect. She and Rick, her husband of 49 years, live in Lancaster, Virginia. Her website is GrandLoving.com.
Comments (0)