Latest news for Philadelphia Pennsylvania - RSS
Editorial Staff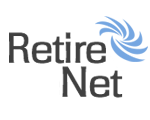 In N.J., a move to fix 'Airbnb tax' on Shore rentals
May 28, 2019 11:56 am
New Jersey lawmakers are moving to exempt many Shore-goers from an unpopular new tax on home rentals, but it?s still unclear when the change would take effect ? and who exactly it would help. A vocal...
FDA approves Incyte's Jakafi as graft-versus-host disease therapy
May 28, 2019 11:45 am
American Airlines salutes mechanics even as it files lawsuit against them
May 27, 2019 6:44 pm
The world's largest carrier has gone to court to compel an end to an alleged work slowdown by mechanics, whom the airline is honoring nonetheless.
New book reveals never-heard-before details in Comcast?s fight for Sky
May 27, 2019 6:37 pm
Author Christopher Williams says more U.K. acquisitions are likely in Comcast's future.
TE Connectivity makes bid for German sensor manufacturer
May 27, 2019 6:35 pm
TE Connectivity has made a nonbinding offer to buy German sensor manufacturer First Sensor AG in a deal that would be worth $320 million. First Sensor told Bloomberg News ? the first outlet to report...
Nutrisystem CEO: My advice to young adults entering the workforce
May 27, 2019 11:40 am
With graduation season upon us, I wanted to take the time to share some of the tips I have found to be beneficial to young graduates who are entering the workforce for the first time. Tip #1: Your C...
See which Philadelphia firms made the AmLaw 200 list
May 27, 2019 11:30 am
10 Philly restaurants named top hot spots in U.S. by OpenTable
May 27, 2019 11:27 am
About 12 million diners have spoken, and 10 of 100 U.S. hot spots to eat, drink and have a big night out are in Philadelphia, according to a new list by OpenTable. OpenTable on Tuesday released its l...
What were Greater Philadelphia's most-visited tourist attractions in 2018?
May 26, 2019 10:47 pm
Tourism season is upon us, which means millions of people will travel to Philadelphia, fillings its hotel rooms and visiting its many tourist attractions. About 21.3 million visited the top 25 touris...