Lake Haven - Florida West Coast
Editorial Staff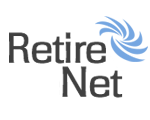 Heart of the Florida Suncoast
Lake Haven Manufactured Home Community
Situated on Florida's west coast, in the heart of the popular Suncoast, is where you'll find Lake Haven. Residents of this Dunedin, Florida community enjoy the benefits of being within 5 miles of metropolitan Clearwater, and appreciate their close proximity to tranquil beaches, area shopping, medical facilities, and transportation services.
Click Here Now to find out more about Lake Haven on Florida's Suncoast!
Used home rentals starting at $550/month. New home rentals starting at $675/month.

For More Information visit Click Here! Lake Haven is a manufactured home community owned and operated by Equity LifeStyle Properties, Inc. (NYSE: ELS).
About Equity LifeStyle Properties
Equity LifeStyle Properties, Inc. (NYSE: ELS) owns or has an interest in over 300 quality properties in over 25 states and British Columbia consisting of over 110,000 sites. Equity LifeStyle Properties is a self-administered, self-managed, real estate investment trust (REIT) traded on the New York Stock Exchange under the symbol "ELS," with headquarters in Chicago. The Company's goal is to create value for residents and investors by providing consistently high levels of services and amenities in attractive surroundings.