Kindle Fire: An Alternative to the iPad?
Nancy Muir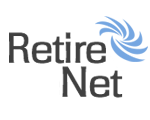 The lower-cost Kindle might have what you're looking for.
Posted March 14, 2012
Kindle Fire, the tablet from Amazon, found its niche in the tablet computer market when it launched in November of 2011. Millions of Kindle Fires have been sold over the holiday season. It has been touted as the poor man's iPad. It is cheaper ($199 compared to iPad's cheapest model at $499). But how do its features compare?
Kindle Fire allows you to absorb all of Amazon's vast world of content, from books, to music, videos, and apps such as games. You can browse the Web and read your email. But you cannot make phone calls via Internet calling services such as Skype because it has no microphone. You cannot take pictures or shoot videos, because it has no camera. You also are stuck with a wi-fi network if you want to go online, because Kindle Fire has no 3G capability (the feature that allows your cell phone to make a connection as you roam around town or around the country or world).
However, at this price point, Kindle Fire gives many people all the features they need to view or hear content, check their email, and browse the Web. Plus, I find that the size of the Kindle Fire makes it my go-to choice when I want to have a book to read at a restaurant or on a train. The iPad is just a bit too big to juggle in my lap when on the go. I have both an iPad and a Kindle Fire, because I've written books on both. Both are elegant devices in their respective price ranges and iPad does have access to a wider world of apps. But if you're a price-conscious consumer who needs the basics, Kindle Fire is a great option.
But whichever device you opt for, owning a tablet is definitely something I recommend. It's an easy, fun way to consume media like music and videos and a great way to stay in touch and in the know with all the information the Internet makes available.
Nancy Muir is the author of more than sixty books on technology topics. She was the original author of a series on technology for seniors including the titles Using the Internet Safely For Seniors For Dummies, Laptops For Seniors For Dummies, iPad For Seniors For Dummies, and Computers For Seniors For Dummies from Wiley Publishing. Nancy has taught technical writing and Internet safety at several universities, is the author of a highly regarded introduction to computers textbook used in community colleges, and has been a consultant to technology companies including Microsoft and Hewlett Packard. Her website, TechSmartSenior.com, helps people over 50 take advantage of all that computer technology has to offer.
Comments (0)