Just What Is the Cloud?
Nancy Muir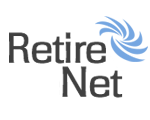 More and more is getting done online, but how?
Posted February 4, 2011
Have you noticed lately that what people used to get done with software on their computer is now getting done online? That's because a phenomenon known as Cloud computing has taken hold, and it means some wonderful opportunities for you to expand your computer horizons, absolutely free!
Traditionally in computer networking there was a term for activities that got performed on the network—these activities were done in the "cloud." Today, the Cloud is on the Internet, where you can do just about anything you want to without software installed on your computer.
For example, if you use any version of Microsoft's Live Mail (including a hotmail or msn account) you may have noticed that if you get a document as an attachment to an email, you now get the option of opening that document online. You don't need to have Microsoft Word installed on your computer, because you can use an online version to open and edit documents. The editing and formatting tools available are more limited than in the full version of Microsoft Word, but they will suit most needs.
Another online service, Google Docs, offers Office-like applications in a free online version.
If you want to keep track of appointments you can use an online calendar program or a service like eVite.com that not only keeps track of your appointments, but also sends you email reminders and helps you invite and schedule other people to attend group events.
You can telephone online using services such as Skype, and transfer documents using services like SkyDrive, Microsoft's online file exchange feature. You can store and share pictures using sites such as Flickr, and share and view videos on sites such as YouTube. You can even watch television and movies online with services such as Hulu.
And what do most of these services and sites have in common? They're absolutely free. If you didn't have a reason to learn your way around the Internet before, you do now. You don't need to pay for email, online storage, file exchange, TV, or software anymore. And, you can access your files, photos, TV shows, or software from anywhere, from the beach to your grandkid's house, which makes using these services very convenient.
If you haven't explored cloud computing before, get started by visiting YouTube.com for video sharing, Flickr.com for photo sharing, SkyDrive.com for document sharing, and GoogleDocs.com for online word processing and spreadsheet software. If you're a bit shy of trying these out, ask the nearest teen, who will be happy to show you how.
Nancy Muir is the author of more than sixty books on technology topics. She was the original author of a series on technology for seniors including the titles Using the Internet Safely For Seniors For Dummies, Laptops For Seniors For Dummies, iPad For Seniors For Dummies, and Computers For Seniors For Dummies from Wiley Publishing. Nancy has taught technical writing and Internet safety at several universities, is the author of a highly regarded introduction to computers textbook used in community colleges, and has been a consultant to technology companies including Microsoft and Hewlett Packard. Her website, TechSmartSenior.com, helps people over 50 take advantage of all that computer technology has to offer.
Comments (0)