Jacksonville - St. Augustine - RSS Feed
Editorial Staff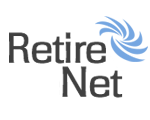 Do you recognize this 5-year-old boy?
May 28, 2019 1:42 pm
Jacksonville police need help to find the family of a 5-year-old boy found wandering in Arlington. The boy was found by officers at about 6:30 a.m. Tuesday on Century 21 Drive, according to the Jacks...
Man turns midlife crisis into the opposite, finds joy traveling with 'adventure cat'
May 28, 2019 12:37 pm
Rich East had two big things in his life he had to let go of, but one unexpectedly turned out to be much harder than the other. In 2014, East, like a lot of middle-aged adults, started to execute a c...
Movie theater offers double beds instead of traditional seats
May 28, 2019 12:37 pm
Last week, news broke about a movie theater that lets you bring your dog. Now, we're here to tell you about a theater that offers double beds instead of traditional seats. Cinema Pathe, a theater cha...
How prepared are you for hurricane season?
May 28, 2019 11:10 am
As hurricane season approaches, NOAA is predicting a near-normal season with four to eight hurricanes. The forecast has a majority of people living in Florida worried, according to a recent survey con...
25% of third graders in Duval risk being held back
May 28, 2019 10:52 am
Test results are in and the numbers show a concerning amount of third graders are at risk of being held back. The Department of Education finds that statewide, 20% of third graders are at risk of rep...
Vice president honors fallen service members at Arlington cemetery
May 27, 2019 9:58 pm
Vice President Mike Pence paid tribute to fallen members of the U.S. armed forces Monday, thanking their loved ones in a ceremony at Arlington National Cemetery and acknowledging that for them "e...
Florida lawmakers get firsthand look at Israeli school safety
May 27, 2019 9:51 pm
A group of Florida lawmakers spent part of Monday morning touring a 600-student middle school in the heart of Tel Aviv. What they found was fences, a system of coordinated security and quick response ...
Fishing boat overturns in St. Johns River
May 27, 2019 9:29 pm
A fishing boat overturned Monday afternoon in the St. Johns River.It happened about 4 p.m. near Blount Island and the Jacksonville Port Authority.Two fishermen told News4Jax a large ship came by, caus...
'God, he loved that boat dock,' grieving mother says of Logan Stroud
May 27, 2019 9:25 pm
A grieving mother whose 9-year-old son died Thursday night in a tragic accident at a boat ramp in St. Augustine shared stories about Logan Stroud."Anytime somebody was down, all they had to do wa...
Beaches first responders protect huge crowds in record heat
May 27, 2019 8:50 pm
Memorial Day weekend and sunny skies brought large crowds to Jacksonville area beaches.Lifeguards in Jacksonville Beach said it's one of their busiest weekends, with an estimated 90,000 beachgoers hit...