Is there a Tablet In Your Future?
Nancy Muir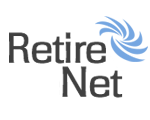 What makes a tablet different from a laptop computer?
Posted August 8, 2011
If you're considering making a computer purchase, you may have wondered if a tablet computer would be a better choice than a laptop for more portable computing. But just what are the differences between the two? Read on to find out the key differences.
The term tablet surfaced to the general public around 2000 when Microsoft promoted the release of Tablet PCs from several major manufacturers. These laptop-like, Windows-based devices sometimes had a physical keyboard and sometimes didn't, but their main distinction was a touchscreen you could use with a stylus (a penlike device minus the ink) to write or provide other input to the computer. Tablet PCs are still around, but never really took off.
In 2010, Apple hit a home run when it released iPad, referred to as either a tablet or slate computer. iPads sold in the millions, and building on this success, at the Computer Electronics Show in January of 2011, approximately 80 manufacturers announced plans to produce their own tablet models. As of this writing several models are on the market, including Motorola Xoom, Samsung Galaxy Tab, Fujitsu Stylista, and BlackBerry PlayBook.
A tablet (sometimes called simply a tab) lets you do most things you can do on a laptop such as reading email and viewing pictures, but it is different from a laptop in several key ways:
A tablet typically uses a mobile operating system such as Apple's iOS or BlackBerry's OS rather than a full-blown operating system like Windows 7.
Battery life on tablets is often longer than the average laptop, coming in at around 10 hours or so.
A tablet has a touchscreen that you use to provide input to your computer, either with your fingertip or a stylus.
There is an onscreen keyboard on a tablet you can use to enter text (though many models have wireless capability, which you can use to connect to a wireless or Bluetooth-enabled physical keyboard).
Tablets are very light, weighing in at anywhere from slightly less than a pound to a couple of pounds. Tablets are also smaller than most laptops, anywhere from 7 inches to 10 inches or so in screen size.
Most tablets are available in both wireless only and wireless and 3G models. Depending on the device you choose, you can connect through a wireless network or a cellphone network on a model that supports both.
You can get free apps or purchase apps for your tablet that work on the mobile operating system and allow you to perform a wide range of functions, from video calling to playing games and playing digital musical instruments.
If you want to use a computing device mainly to email, browse the Internet, and consume media like music or videos, and you like the portability and long battery life, a tablet might be a good choice. Even if you own a computer, you may find that a tablet makes a welcome addition to your life because the bottom line is, tablets are just fun and cool.
Excerpted from Laptops For Seniors For Dummies, 2nd Edition

Nancy Muir is the author of more than sixty books on technology topics. She was the original author of a series on technology for seniors including the titles Using the Internet Safely For Seniors For Dummies, Laptops For Seniors For Dummies, iPad For Seniors For Dummies, and Computers For Seniors For Dummies from Wiley Publishing. Nancy has taught technical writing and Internet safety at several universities, is the author of a highly regarded introduction to computers textbook used in community colleges, and has been a consultant to technology companies including Microsoft and Hewlett Packard. Her website, TechSmartSenior.com, helps people over 50 take advantage of all that computer technology has to offer.
Comments (0)