Is The Future "Old?"
Linda Thompson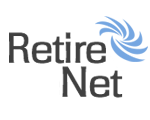 Senior status is becoming "cool." What lies beyond that?
Matt Thornhill of The Boomer Project recently wrote about the change in American culture. Quoting from his November 23, 2009 MediaPost Blog:
Welcome to a new age in American culture, where being "old" is cool. It will be cool pretty much from now on. The reason is simple: the cool people have gotten older and plan on remaining cool.

Sure, we've had cool older people before—even before the idea of "cool" existed. Long ago, Mark Twain or Thomas Edison or Albert Einstein or Georgia O'Keeffe was cool. More recently, it has been Sean Connery or Maya Angelou or Paul Newman or Sophia Loren.

We live in an America now where one out of every three people exhaling carbon dioxide is age 50 or older. Have you looked around recently? It is hard to miss the AARP-eligible candidates. Thanks to the very large Boomer generation reaching age 50, and the impact modern medicine has had on longevity, we live in a much older country.

That means "old" is in everyone's future.
Even advertising's. Cool older people are already here, making an impact on our society and culture. There's no way you could have convinced anyone in 1986 that the Rolling Stones, then in their early 40s, would be the headline act at the 2006 Super Bowl halftime show. Come on, Keith Richards would still be kicking it in 2006? Yet there they all were, jukin' and jivin' in front of millions at age 62. Cool. Bruce Springsteen, age 60, did six shows at Giant Stadium earlier this fall as part of more than 80 live shows in 2009. He's so cool his band is still hot.
What's after cool?
But what's after "cool?" Actually, something even more desirable for those ever-growing-older Boomers: the mantle of wisdom. It comes naturally with age, usually being bestowed on those over 80. When millions of Boomers accumulate wisdom to spare, it will become a trait valued by all.
The trick, quite honestly, is how to evolve from "cool" to "wise"? Fortunately for Boomers, there is time to let our actions make the transition for us. Moving beyond cool to wise is something we will have to do.
In fact, it is easy to predict a new era of contributions from older Boomers who seek to make the world a better place. The contributions will go far beyond the short-sighted viewfinder of popular culture into things that really matter—social contracts between the haves and the have-nots; balancing our needs with the environment; educating our youth; caring for the health of others; pushing science forward; and who knows what else.
As we accomplish these goals, Boomers will forever transform the role of older people in America. We will be seen as assets—heroic, wise, visionary, inspirational. And perhaps that will be our greatest achievement."
So, my Boomer friends, what do you think? Are you willing to accept that "old" is cool? Are you even willing to add the word "old" to your vocabulary? Have you evolved from "cool" to "wise?"
Linda Thompson is the author of Every Generation Needs a New Revolution, How Six Generations Across Nine Decades can Find Harmony and Peaceful Coexistence, Planning for Tomorrow, Your Passport to a Confident Future, a common sense approach to life planning; and A Caregiver's Journey, You Are Not Alone, a survival guide for working caregivers. To find out more about Linda's presentations, workshops and publications, visit LifePathSolutions.biz.